Ubuntu Srever Core
8GB RAM
Ryzen 4350G
Ethernet network
Both CORE and NAD M33 connected to router.
I am a bit confused by my signal chain: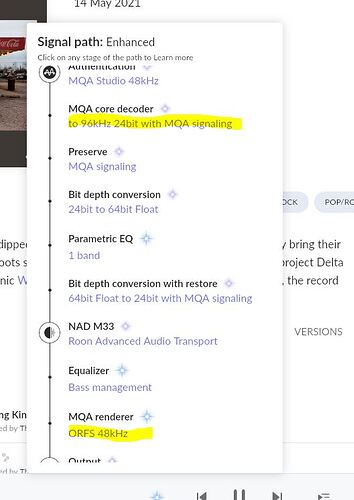 It looks like Roon is doing an unfold to apply PEQ processing, however, when the NAD renders the file it is showing just 48kHz.
Is this correct?
The source file showing as the below: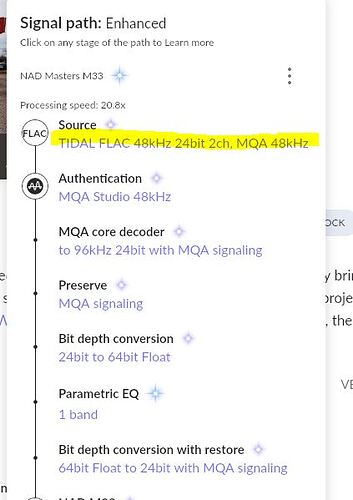 What's happening here? Why is Roon unfolding to 96kHz if the file is only 48kHz?
NAD M33 is set up as Decoder + Renderer and the setting for the Roon Core Decoder MQA is set to ON.