Hi,
I think @Ludwig had mentioned in another thread the need to somehow tackle what he called IIRC nesting of compositions.
Here's a bad example…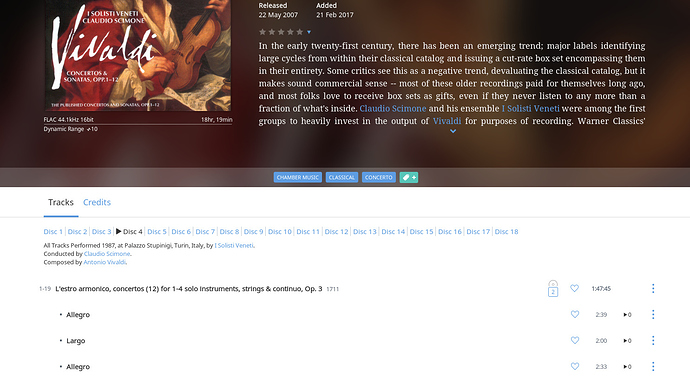 all 12 concerti of L'estro armonico combined into one composition. I don't think it should be done like this, but what can you do with 3rd party metadata where they may have certain rules?
I can, of course "de-identify" the set and have my works from tags, but it's a real dilemma, because I'd loose all the other metadata with it…
I think this should be tackled one way or the other soon. Beethoven's op.18 come to my mind as well, etc.
Regards
Klaus