Roon Core Machine
Roon Nucleus
Networking Gear & Setup Details
Ethernet Router by Portuguese Operator MEO (500 Mbps) Silent Angel Bonn N8 Switch (CAT 7 and 8 cables)
Connected Audio Devices
USB to pro-ject stream box s2 ultra and project stream box s2 ultra
HDMI to Primare SPA23
Library Size
Less than 3000 tracks
Description of Issue
I have updated to Build 806. I´ve been experiencing a network error for many months and it has not changed with all the updates:
"Error Loading Page after searching TIDAL new albums"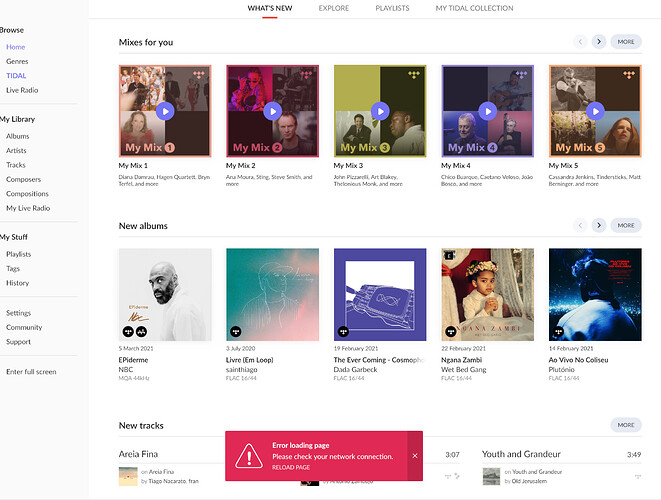 I´ve already reported it. But Support always questions me about my setup. I´ve described it already several times. It's frustrating to repeat the same information over and over again. I understand it is a way of discouraging users to report issues.
Why don't you keep data associated with every user? Why isn't there a direct way to address messages to your support instead of Roon Community? It is not the straightest way, harder than other providers.
Please inform
Fernando Machado
Pico Island, Azores, Portugal