I'm having trouble creating the network path that Nucleus should use to store backups. My Windows 10 PC (connected ethernet to same router as the Nucleus) has an E drive for music and file storage. I thought the path Nucleus should use would be
\MEDIACENTER\roonbackups
but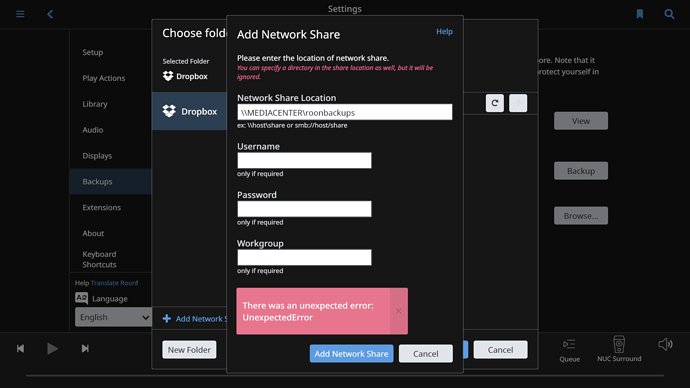 but I only get error messages.
Newbie error- I'm bad at network stuff- can you advise fixing the path?