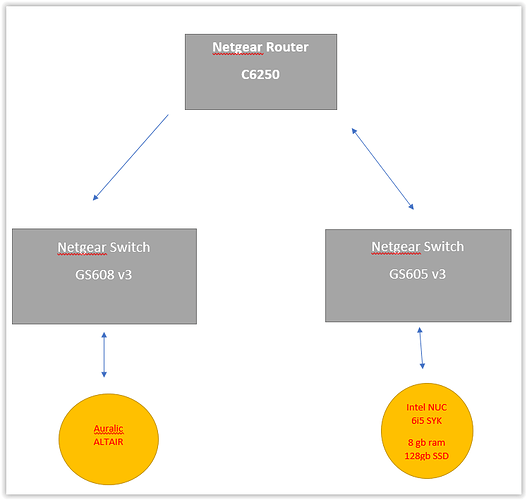 This is how my network is configurated.
My problem is, that playing DSF and hig res flac files, 24/192, the network goes down after a couple of minutes. Music stops and i have to testart my Altair.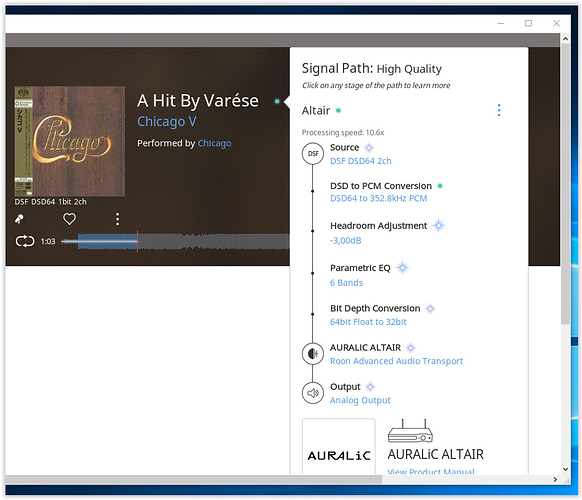 This is my signal path
Do i have a problem with my switches, or what? There was never a problem with Roon 1.2.
Is it really necessary to by some new switches?
Hope you can sort this out. I'm really enjoing Roon 1.3.
Peter