The new WORK and PART tags described here:
Tagging Multi-Part Works
We've also added the ability to control the presentation of multi-part works (typically, though not exclusively, for classical music). Two new tags – the inspirationally named 'WORK' and 'PART' – can be used to control the layout of the tracks.
The following tag values coerce tracks 1 and 2 into a two-part work. You can see the results below.
TRACKNUM : 1
WORK     : Quartet in C Major, KV Anh. 171 (285b)
PART     : I. Allegro

TRACKNUM : 2
WORK     : Quartet in C Major, KV Anh. 171 (285b)
PART     : II. Andantino

aren't working on my system. When I try to force, for example, part of side 2 of Abbey Road into an 8-part work, I end up with the standard track listing: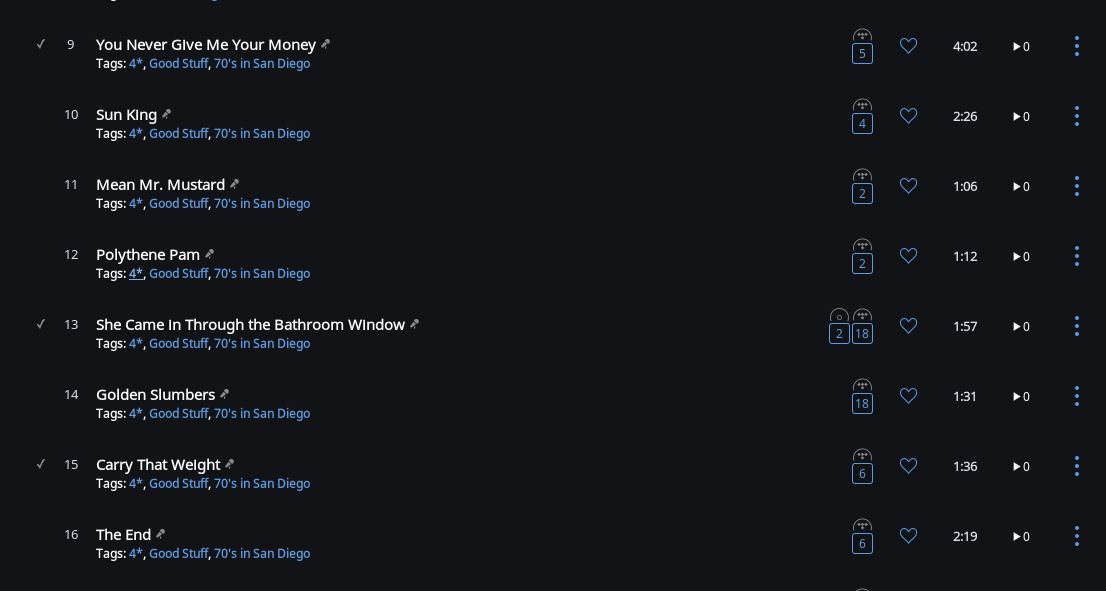 The next screenshot shows one of the files tagged as recommended in the new File Tagging documentation. All 8 of the tracks I wanted to group are tagged similarly: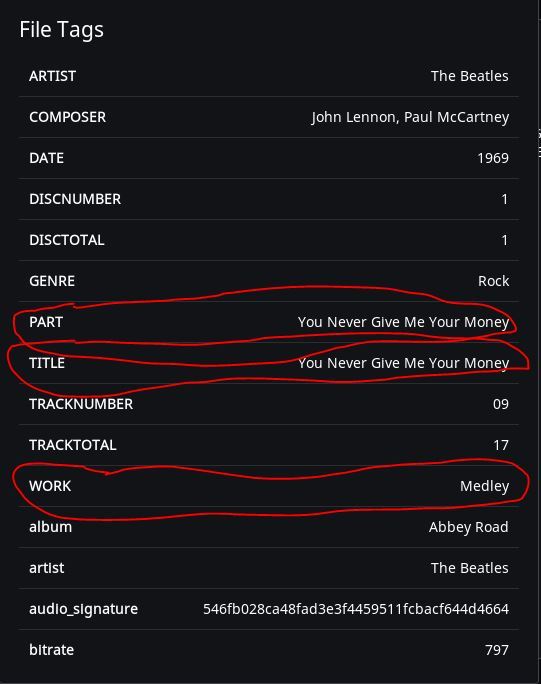 What's worse is that 1.3 effectively disables the workaround I used in 1.2. The method is described here:

In 1.2, I got Works and Parts to look like they should using that method, but now in 1.3 I get this: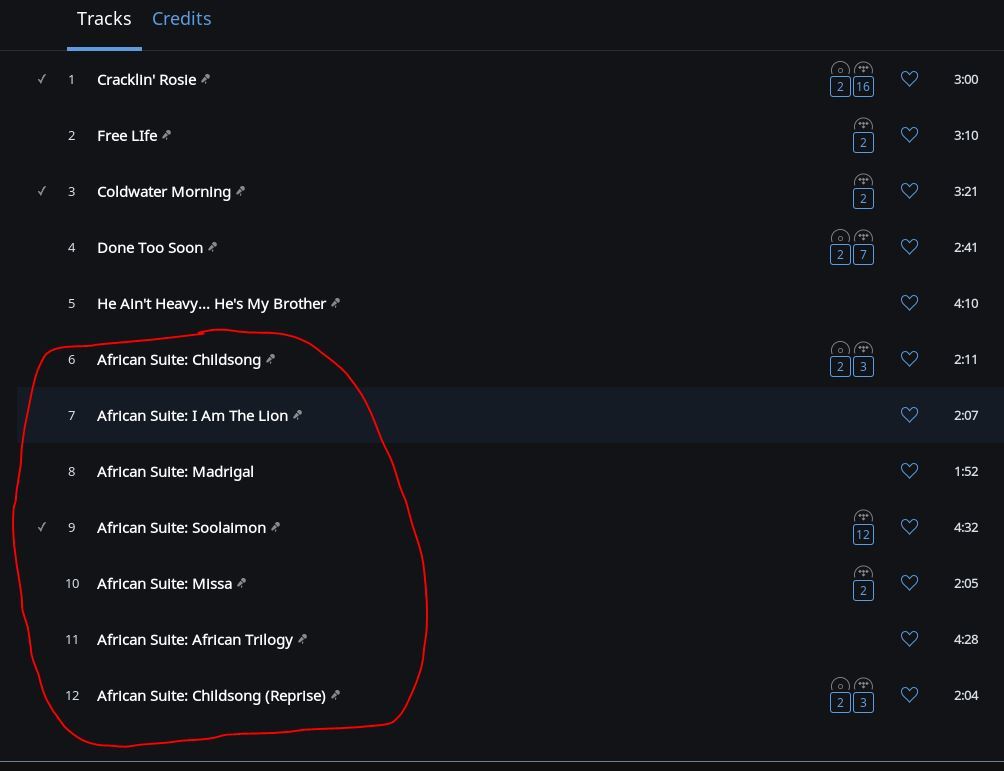 How do I get manually-created Works and Parts to display properly in Roon 1.3, please?
Thanks!
EDIT: I tried re-scanning the album, and I tried forcing Roon to use my file data for track titles. Neither worked.