Core Machine (Operating system/System info/Roon build number)
NUC10i7 16GB
Network Details (Including networking gear model/manufacturer and if on WiFi/Ethernet)
Wired connection over strong network. ROCK Version 1.7 (build 571) stable
Audio Devices (Specify what device you're using and its connection type - USB/HDMI/etc.)
Not relevant (network issue)
Description Of Issue
Guys, hope you can help, Ive setup the NUC with Rock and have it wired into my home network. The NUC is clearly on the network (I can upload data to the folders and see it as a device when opening roon) but it wont allow me to login, instead suggesting I dont have an internet connection.
I am connected to the internet and having done some digging it could be down to the DNS settings. However this is a topic I know little about. Ive reset my home network settings to cloudflare 1.1.1.1 and 1.0.0.1 but cannot get access.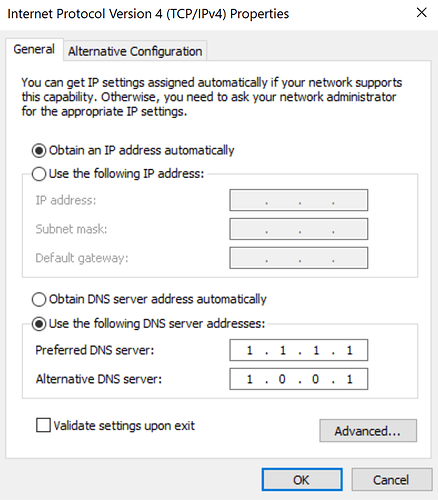 Im clearly doing something wrong as the Roon Core I had previously worked flawlessly so any ideas would be very welcome.
Thanks in advance
Levi