HI is this planned? Please say yes :o)
Yes. I updated several scripts to make it run already. Some scripts are completely rewritten…

Awesome work thank you Chief Tinkerer! Very exciting. Your ongoing support of this functionality is much appreciated.
Is a sneaky pre - release/ back door planned in advance of 1.3…?
Just kidding!
I assume all features included. V interested to see how the additional processing overheads such as upsampling and room correction can be supported within what was previously cited as the recommended NAS architecture for good performance - i.e. a QNAP tvs-471. i feel like there is plenty of spare processing power still available.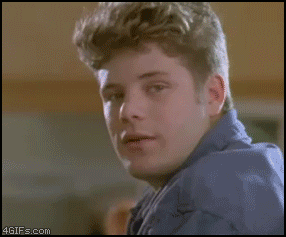 Looks familiar

Mr R! May I enquire how aligned you are with this 1.3 rollout in terms of timing. Say the Roon boys were about to action the rollout, As in any moment - where would you stand in terms of timing and making the new QPG available?
Much appreciated in advance!
The 1.3 release won't require a spk/qpkg update to work!
Even though I initially prepared some new scripts to make it work in the early builds, the final 1.3 release does not need it anymore, as some specific code for QNAP/Synology has been added directly into RoonServer that made the NAS update obsolete.
Ah - that's very cool from a user perspective for the new release
We still need ya!
Thanks
Interesting. So what shall I do to upgrade to 1.3?
I currently run roon on my Synology 1513+ thanks to Chris Rieke, do I uninstall that package and install a fresh 1.3 file when it gets released?
No need to deinstall or reinstall.
I'd recommend to create a backup of your database, first.
When 1.3 is available it can be updated like a regular Roon update from within Roon.
Well that's just fantastic! Thanks for clarifying CR.
Is it like a week, or more like a month until ready for Qnap ?
Or maybe you wait until MQA is ready as well before release ?
Is there any reason to expect this version needs more procession power ?
1.3 will be launched for all supported platforms at the same time (Apple App Store latency notwithstanding).
The optional DSP functionality uses more processing power, more filters etc. defined the higher the requirements.
Thanks, but I got an email that says version 1.3 is already released. But the download for Qnap is stil the same version 1.0.2.
Have i misunderstood something ?
The installers set the environment for RoonServer. They also download and extract the latest available RoonServer build on your NAS. The installers have a version number on their own, as it could happen that things need to be changed in the future, to make RoonServer run** (currently not the case).
The current installer for QNAP is 1.0.2. It will install RoonServer 1.3 as soon as it is officially released…
**For example there was the need for an update on QNAP, when QTS 4.3 public beta was released, as a few things changed in the system architecture, that prevented RoonServer to start.
The email I received said …
We're very excited to announce that Roon 1.3 is going live today!
It has not been released yet on any platform, but the Roon guy's are working flat out to get all the ducks aligned to make it happen.
Hi guys @support
For 1.3 everything has updated I'm running the core on a qnap TVs-471 which I also restarted for good measure
Roon is obviously headless in this scenario so don't have screen grab capability
I updated to 1.3 Roon remote on IOS which provides my only visibility and the new DSP features are not there in the various places you describe.
One example looking at my device within zones and hitting the three dots I only see transfer zone, zone settings, device setup. No DSP option available
I can see the new backup features, ability to share etc so it seems a part success
I can play music fine as standard though response time overall is hugely slowed I assume because of the analysis underway
Can you only access DSP on desktop or has something gone wrong?
What iOS device do you use?
That's an expected behavior. DSP functionality only available on desktop/tablet clients.