Core Machine
iMac 27" 2019, 3.7ghz i5, 8gb RAM.
Network Details
Everything is ethernet connected, except the iPad remote.
Audio Devices
WRITE HERE
Description of Issue
the 'new releases for you' tab is not in sync on my core and remote (iMac and iPad). on my core it updates slowly, can't exactly tell but no more than once a month I guess. On my iPad it updates more frequently and shows more different suggestions.
I've added 2 screenshots taken at the same time. One of my iMac (core) and one of my iPad (remote) to show what I mean:
Core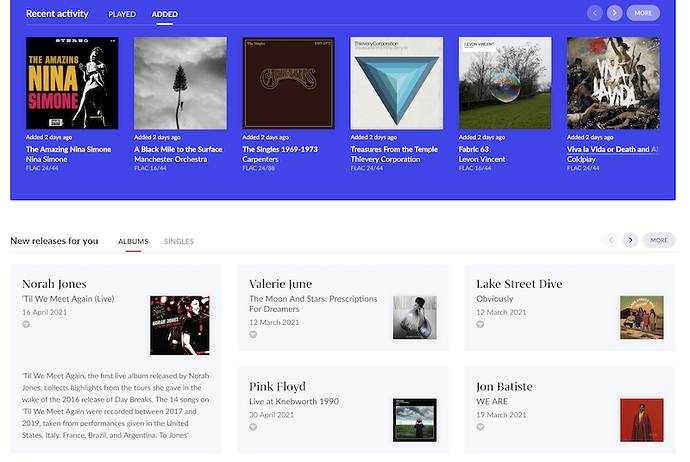 Remote