No USB endpoint/NAA required. Pretty cool.
Just don't search for the price

https://www.ta-hifi.de/en/audiosystems/hv-series/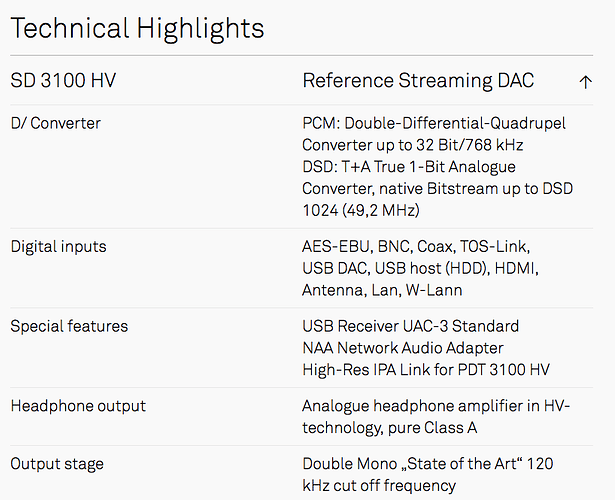 How much could it be, I asked ?
Ummm, €23,400 (inc.19% tax) was one price I saw. That's about 5 Spring 2s.
The NAA works off an Ethernet connection ? If so, you can take a microRendu and Matrix Audio SPDIF2 out of that price. Divide it by 4 after that and it's nearly a bargain.
I'll look into it if I win Tatts.
Same.
I won $27 in the NYE Tatts megadraw… was so close though!

What's the specs of your HQP Server, upsampling to DSD1024?
And what are your fav HQP filter and modulator settings?