Core Machine (Operating system/System info/Roon build number)
Windows 10 Current Roon Build: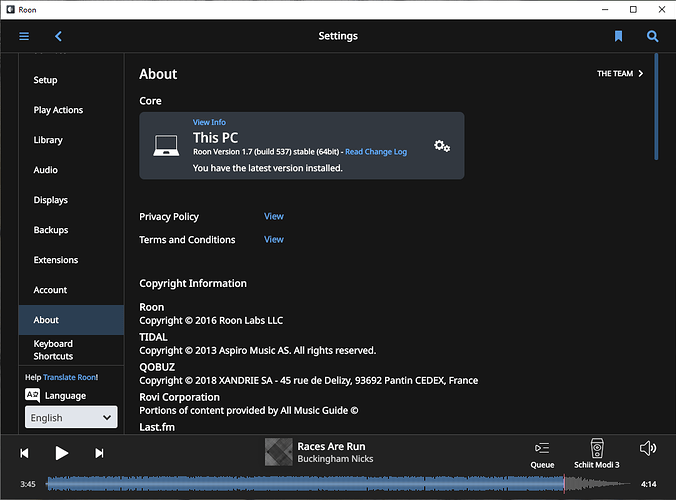 Network Details (Including networking gear model/manufacturer and if on WiFi/Ethernet)
N/A
Audio Devices (Specify what device you're using and its connection type - USB/HDMI/etc.)
N/A
Description Of Issue
The new The 1975 album Notes On A Conditional Form is missing from Roon yet appears in Tidal: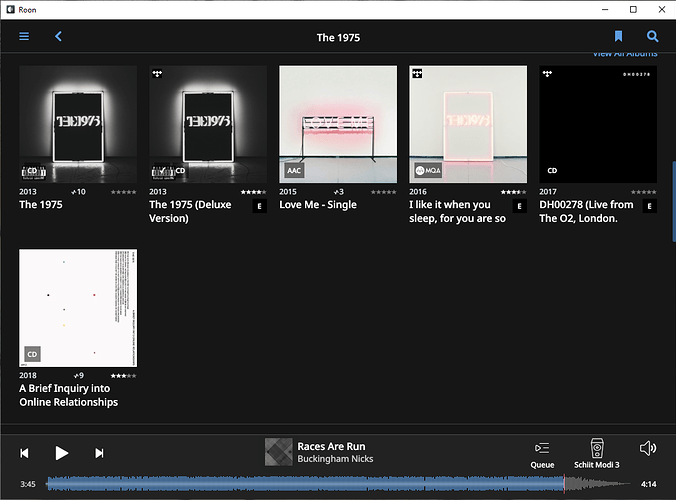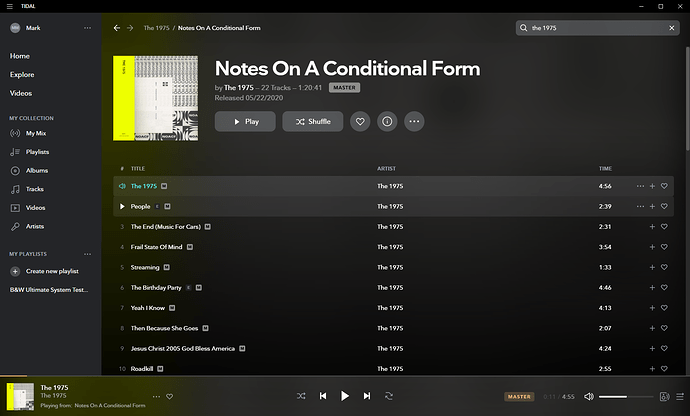 Why would Roon not have everything on Tidal? Some kind of database issue?
Thanks!