Hi,
I only had a few minutes to play with the new version. Surely there's a lot to get used to but all-in-all the experience is very positive (I have roon server on Qnap and clients on mac/windows/android). Already some improvements like navigating to composition data (I mostly played with classical music metadata) is much better than previous version and there's still a lot to discover.
The only thing that bothered me is a small rendering issue with work/movements. It used to be that the movements were indented so you could visually differentiate between one track pieces and compositions with movements without even having to read the titles. Now everything is the same indentation level so without reading the titles it's hard to see where one work ends and the next start (see attached screenshot).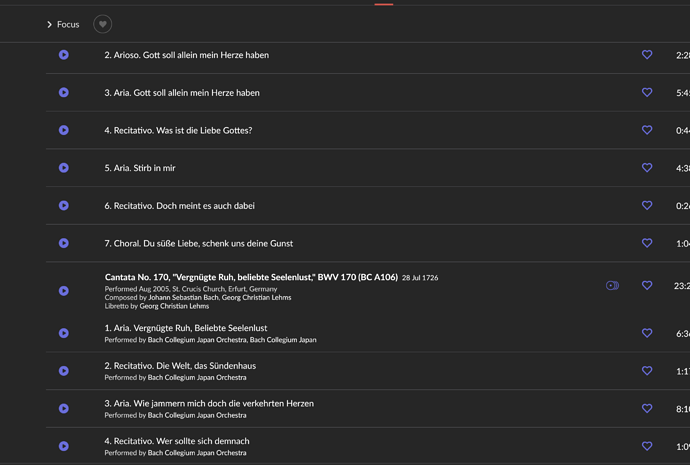 In any way, Kudos to the Roon team for this release. I hope this will be fixed soon.
Thanks
Haim