Thanks for the report, I can reproduce.
I've just downloaded Roon tonight, so latest build, currently on trial basis.
Been scanning by music database and I have loads of these tracks ripped from CD incorrectly identified as MQA
Same with me happening today.
Same here.
So far i have 3 tracks like that
Both are cd rips 44.1 16 bit flac files
One is indicated as 706khz mqa and the other as dsd128 mqa.
I did not understand about dsd mqa thing. Is there such a thing , dsd with mqa decoding…??
No Doubt cracked the MQA code years before MQA officially existed.
I bet ELO's "Secret Messages" CD unfolds to an original sample rate of 1536 kHz. And if you play it backwards, it says, "MQA is dead."
AJ
It looks like the MQA "sniffing" code we received from MQA is firing off false positives on some non-MQA tracks. We'll get this sorted out.
And no, there is no such thing as "MQA DSD64". It's just bad data coming out of the code when it tries to interpret random data as a sample rate.
I've also run into this issue, unless this one track has decided to take "high res" to the megahertz level: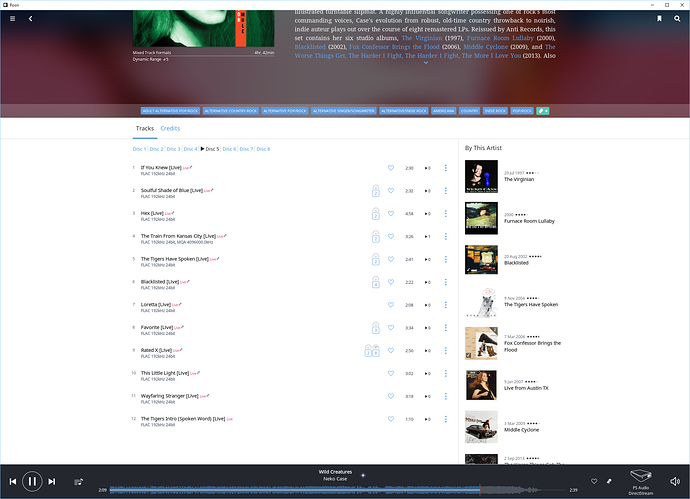 Hi,
after the most recent update (build 242), I have additional information on some of my tracks. Is that by design?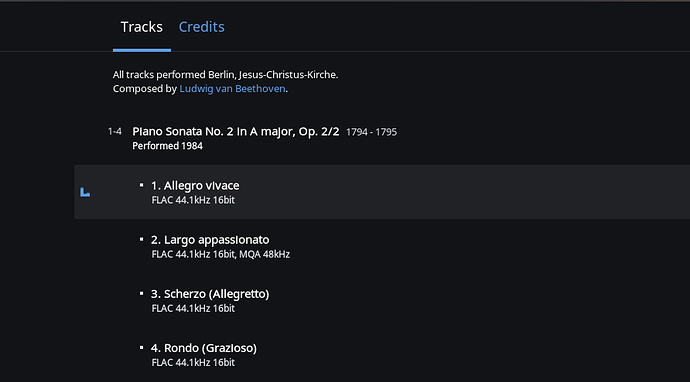 The screenshot shown is not from a new rip, just a tag re-edit. The information is not showing on all albums, just on the ones recently edited.
@support is that something for you?
Yes, when you have mixed sample rates. Part 2 of this composition is reported as MQA. If you know that this track isn't MQA - let us know.
Would you mind to share the track with us ?
I am working thorugh my library and updating recording dates in my tags. Seems to be reproducible for the albums I update the Recording Date and Location tags. But that may be a coincidence.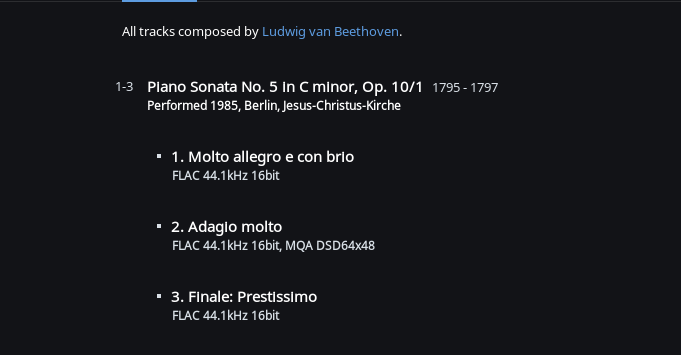 I've sent you a PM with instructions. Thanks
Might be helpful?:
I am getting strange audio informations too.
This track

is a plain aiff 24bit 44.1khz file.
I don't have any MQA - files in my library
Strange things happen!
I was listening to my CD rip of new Offa Rex album and this is what it showed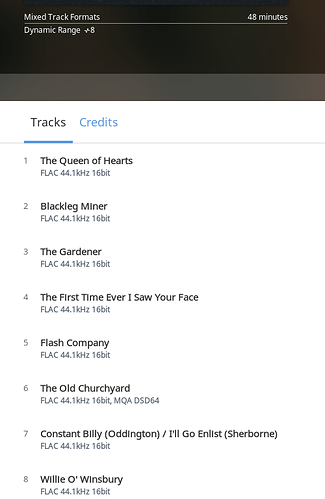 What??? one track is MQA DSD64???
This is signal path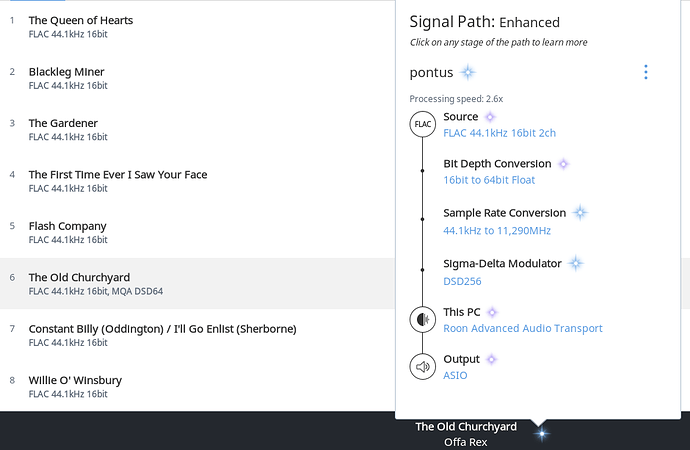 In the album screen a MQA symbol appears on Offa Rex album but not in Tidal MQA albums (the only real MQA albums I have in my library)
I played an another album (tea & Symphony) and same thing happened and if I focus on format now I find 2 MQA albums!!!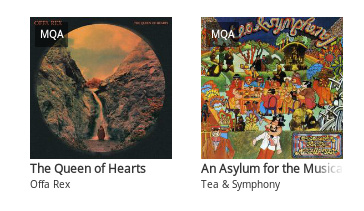 I bought a few Freddie White albums last night

Should I wait for the fix to this issue before ripping?
Thanks
.sjb
No, the fix will just require a rescan of the affected albums, nothing more involved that that.