Strange things happen!
I was listening to my CD rip of new Offa Rex album and this is what it showed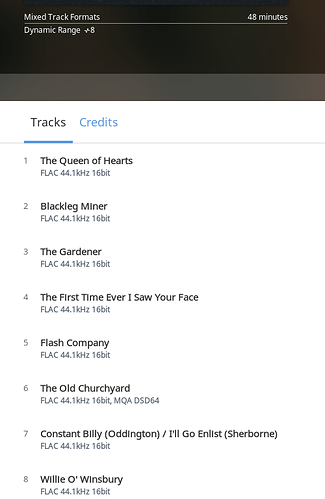 What??? one track is MQA DSD64???
This is signal path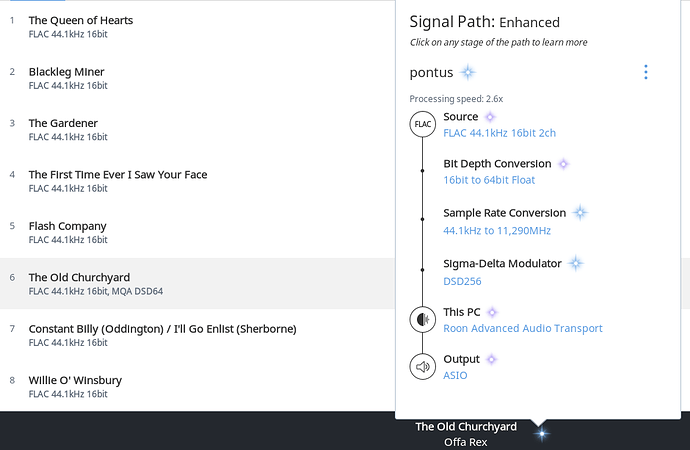 In the album screen a MQA symbol appears on Offa Rex album but not in Tidal MQA albums (the only real MQA albums I have in my library)
I played an another album (tea & Symphony) and same thing happened and if I focus on format now I find 2 MQA albums!!!