Excellent - thanks for the heads up Jason!

Enjoy. Watching now in North America time zone.
Nick Cave fans, 2 total!
Only 2??? That's extremely hard to fathom - his streaming channel which has been running for about 2 months or more (Covid 19 times) always has a decent number of viewers, even though I'm not aware of any new content in a fair while.
LOL, I mean just 2 fans from the Roon community. Still there must be more fans than just you and I.
The concert was very well done.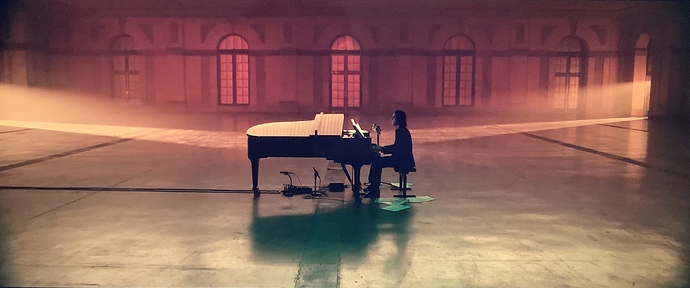 Aaah - well…I think not. I've posted some Nick Cave music, other than some soundtracks, they seem to get zero attention. I'm not sure if this is because some of tried his much older music and never liked it & assume his more recent music is the same.
Actually I do recall Crystall Gipsy quite likes Grinderman. As for me, I've literally grown up with Nick since my early-mid teens being a Melbournian & knowing some of the band during its various incarnations. Further, as for a live act, I honestly think they are second to none. He just transforms himself, as do the band, & there's never a time when the entire audience aren't totally transfixed.
That image looks extremely ethereal - well suited to Nick the solo performer.
Hello from Canada

I've seen him live and always an experience. I've added one of his loud shows to my list of concerts that probably gave me tinnitus, LOL.
Regards,
Jay
The concert is available on streaming now as well as CD etc.
Yes! He plans for a theatrical showing of the film as well, to be released once cinemas open up again.