Roon Core Machine
Linux ubuntu 32Gb Ram Dual Xeon 3.4Ghz
$ uname -a
Linux shell 5.4.0-050400-lowlatency #201911242031 SMP PREEMPT Mon Nov 25 01:44:43 UTC 2019 x86_64 x86_64 x86_64 GNU/Linux
Networking Gear & Setup Details
Netgear/Juniper managed switches. all at 1Gb+.
Connected Audio Devices
Marantz NR1710 AVR
Some speakers etc.
Number of Tracks in Library

Description of Issue
When I am done listening for the day I seldom actually close the Roon application. When I return in the morning I am met with a screen that looks as follows.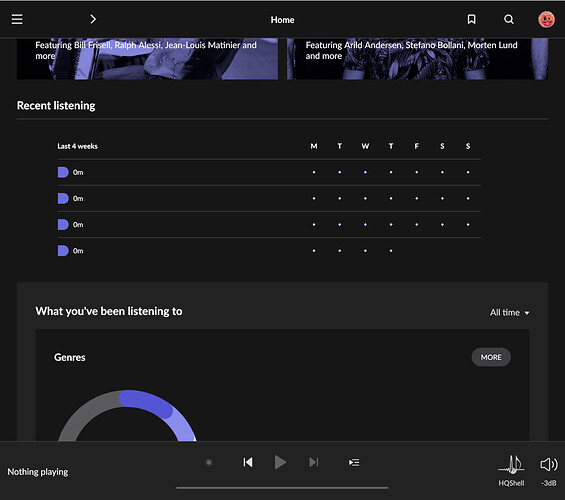 Of note, my playtimes are missing, and my suggested playlists are yesterdays.
If I close the application and restart it, all data gets populated, and my daily playlists are updated.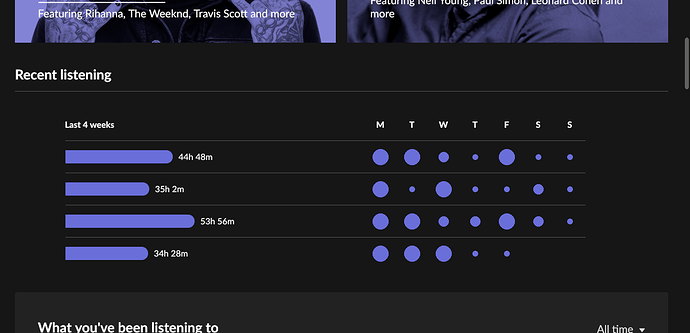 I see nothing being affected once I restart the application.
It appears as if tailing the log (tail -f) is being used vs tail -F which opens any rotated file. I'm sure it isn't that simple though.
Thank you.