Core Machine (Operating system/System info/Roon build number)
Sysnology DSM 716+ DSM 6.2.4, Roon 1.8 783
Network Details (Including networking gear model/manufacturer and if on WiFi/Ethernet)
Fritzbox
Audio Devices (Specify what device you're using and its connection type - USB/HDMI/etc.)
Devialet 440, Bluesound
Description Of Issue
For years and the also after the update to Roon 1.8 to the latest build 783 everything worked fine.
After the Update to Synology DSM 6.2.4. - 25556 It seems that the Roon Server is running but I can not get any access with the clients (Windows, Android Tablet or I-Phone). I am requested to give username and password. Than I will get the message that roon is already running and the only option I have is to de-autorize my Server on the Nas. I think this is the indication that the client software is not recognized to get access to the core.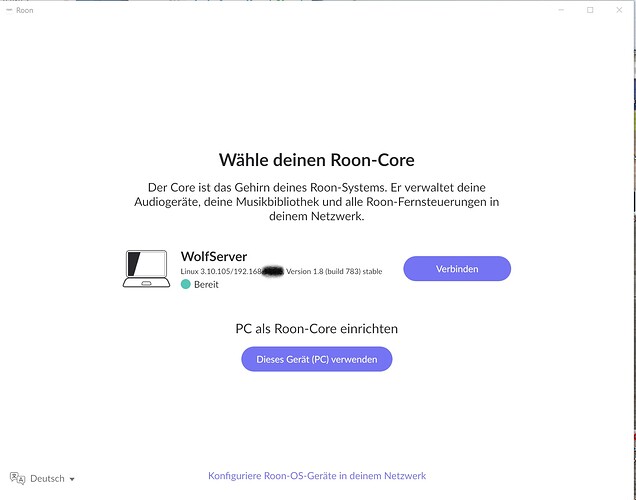 I tried already to rebuild the Database from a backup, but without success.
Any Idea?