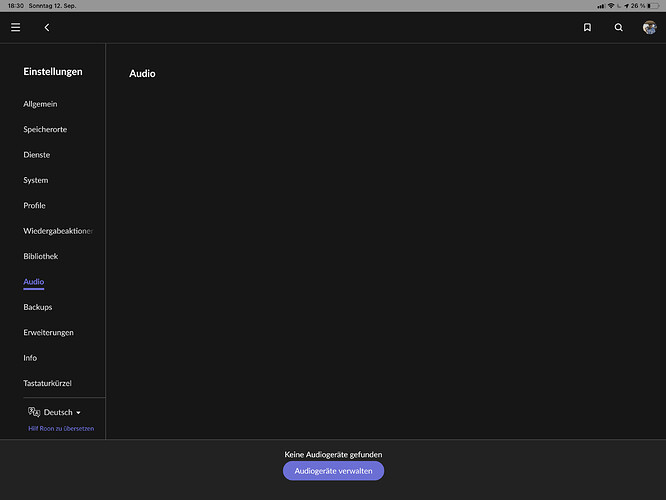 ### Roon Core Machine Mac Mini Intel i5 (2018) Big sur 11.5.2, 8/512GB Roon newest software.
Networking Gear & Setup Details
Connected Audio Devices
PS Audio DAC via USB.
Number of Tracks in Library
Description of Issue
My Mac mini worked perfectly until the last Roon update. Now, all audio devices are gone.
The DAC works perfectly when I play music with Apple Music.
In the Roon settings, however, under AUDIO, no device is present, neither the PS AUDIO DAC USB nor the airplay devices.