Hi @support
Roon does not recognize nor does it list Audio Devices that are part of my PC.
*Win 10 Pro, ver. 1607, build 14393.1066, 64 bit
*Roon ver. 1.3, build 223, 64 bit
*Generic PC i7-2700k + 8GB RAM
*attached device BOSE Companion 5 via USB
Thanks for help.
Jan
OK, after restarting RAAT Server, I can see devices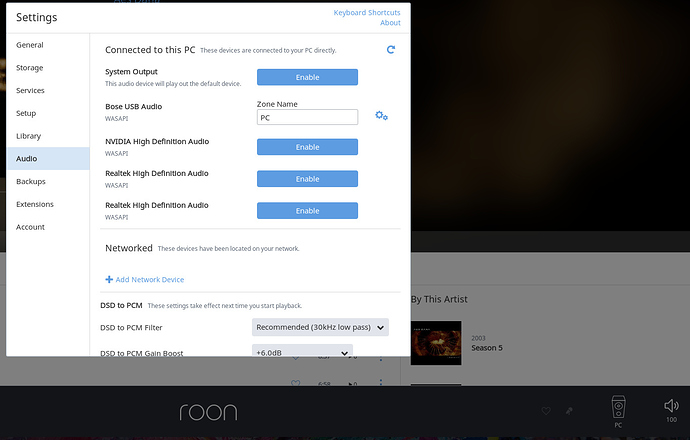 However music does not play!