Roon Core Machine
Windows 10 / Fujitsu Lifebook / Intel i5-7200U / 8GB RAM
Music stored on a Synology NAS DS218
Networking Gear & Setup Details
From NAS to PC via LAN
From PC to AMP via USB (1m)
Connected Audio Devices
Mark Levinson 585 integrated amp with build-in DAC, connected via USB with the PC
Number of Tracks in Library
30.000 tracks
Description of Issue
Hi,
I have a problem getting bit-perfect audio in my setup. DSD is bitperfect, as well as 44.1kHz/16bit FLAC files. But when I play 96kHz/24bit FLAC files, they are being converted into 96kHz/16bit files.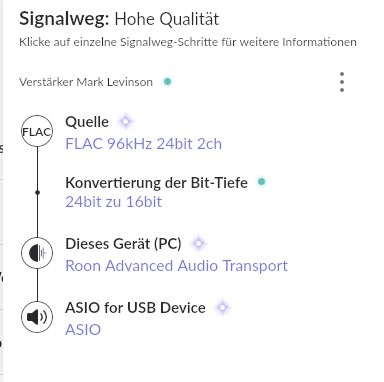 I am using ASIO.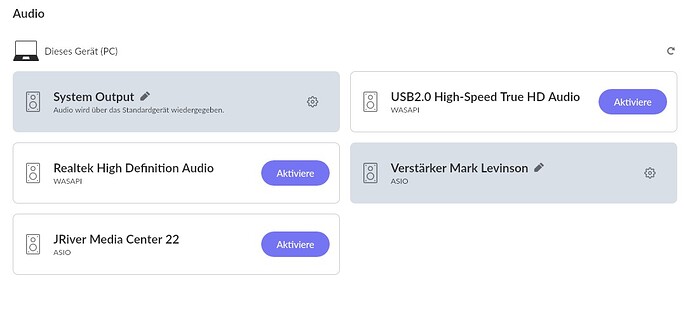 (I also tried WASAPI, but here I do not get DSD files working without conversion to PCM).
Any clue what is going wrong?
Thanks!