I'm running my roon core on an Nuc 8i7BEH with 16 GB ram and 500 GB SSD. OS is ROCK 1.0 build 174, server version is 1.6 built 401.
The music library is stored on an buffalo linkstation nas. Network runs via devolo power line, router is Arris Touchstone 3442 cable.
I tried a couple of different setups for roon. Currently I have the nuc 8i7 connected via lan to the router. Music is found on the nas and streamed smoothly to the outputs. I can use my pioneer n50ae via chromecast just fine. The nuprime udsd connected via usb to my toshiba laptop works just fine, too.
My only problem is, that roon can't find the usb-dac of the pioneer n50ae. This is connected via audioquest usb-cable direktly to an usb-port of the nuc 8i7. When the usb-input is selected on the Pioneer, I can't see it in roon (see screenshot).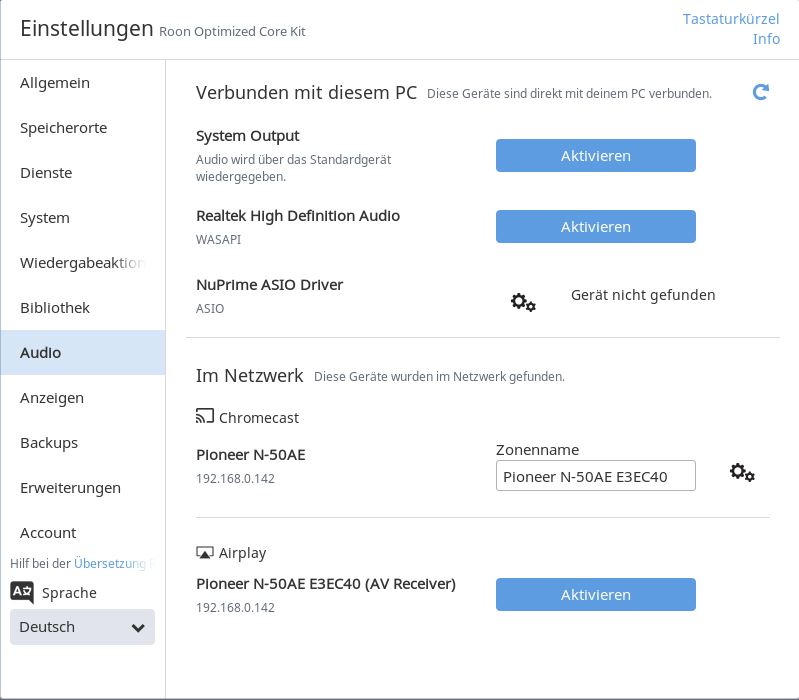 I just see the chromecast input. This is fine for the moment, but high-resolution audio files won't be played in the native resolution due to the limitations of chromecast.
When the chromecast input is selected on the pioneer, the view in the roon audio setup changes and I can see a couple of inputs from the nuc (see screenshot).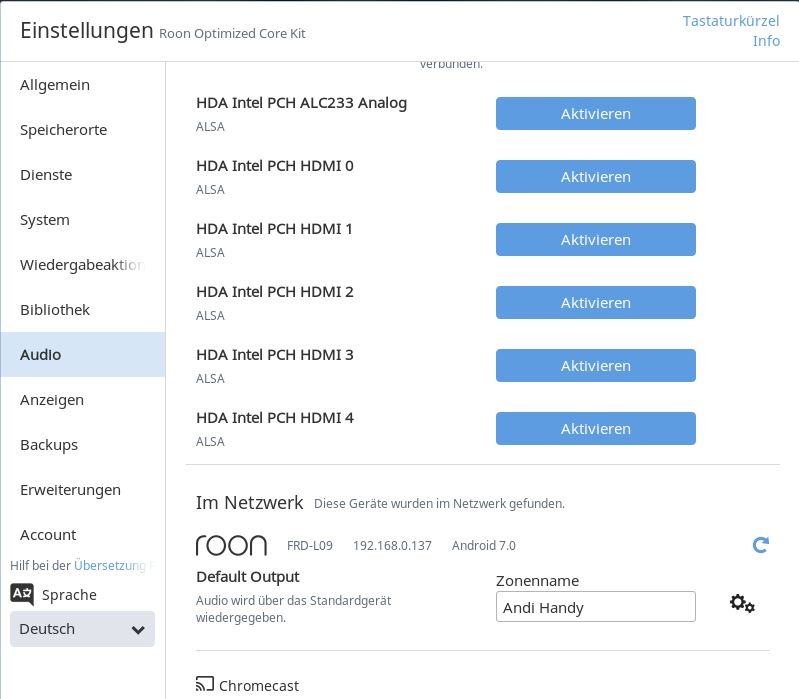 I just can't connect the pioneer via usb to the nuc 8i7/ROCK and I am running out of ideas.
Btw. When I connect my toshiba laptop via usb to the pioneer n50ae, it apears on roon and plays smoothly, so I think it might be a driver problem on the rock… or anything else.
Any help apreciated…
Thank you,
Greets
Andi