Core Machine (Operating system/System info/Roon build number)
Rock
NUC 8I7BEH2
DDR4 "Crucial CT8G4SFS8266 8GB(DDR4,2666 MT/s PC4-21300)"
M.2 SSD "Transcend 128GB NVMe PCIe Gen3 x4 MTE110S M.2SSD(TS128GMTE110S)"
OS 1.0 (build 219)
Server Software 1.7 (build 571)
Network Details (Including networking gear model/manufacturer and if on WiFi/Ethernet)
Ethernet connected via "TP-Link TL SG1008D Gigabit Switch" to Router "AVM Fritz Box 7490"
Audio Devices (Specify what device you're using and its connection type - USB/HDMI/etc.)
Meridian MS600
Software: 1.2 build 169
Ethernet connected via "TP-Link TL SG1008D Gigabit Switch" to Router "AVM Fritz Box 7490"
Description Of Issue
Hallo there,
This is my first post and first I want to say sorry for my English because it is not the best. I hope you can help me solve two problems which I cannot solve by myself.
Problem
No connection to Core after update to latest Version Roon 1.7 build 571 on date 7-20-2020. I was only been able to click on "Find my Roon Core" and to install the core new. And I noticed that the codex on the NUC was missing. I copied the codex (ffmpeg) again to the NUC from my harddisk.
I although noticed that the core was searching for all my albums after installing the path to my store (Qnap TS 569pro). The core was importing all my albums as new. But what a pity – new Roon Core means without my private marks I made in the past. They had all gone.
Therefor I stopped the import of my albums and tried to import my latest backup (with the old Roon 1.7 build 555 before the update). But it was not working. Again the "Find my Roon Core" page was coming up.
Question:
How can I get back my private marks? That would be very important for me. And this with the new Roon 1.7 build 571?
Problem
I am not able to export my complete library to an internal/external harddisk/SSD. The only possible way is to copy one album after the other. For more than 2000 albums that is a work I wish nobody should do.
This problem exists already before the update to Roon 1.7 build 571.
Question:
Is there a possibility to export the complete library (flac files) including my private marks to a folder of my choose?
I don´t use a streaming service.
Hope you can help me to solve my problems with thanks in advance.
Peter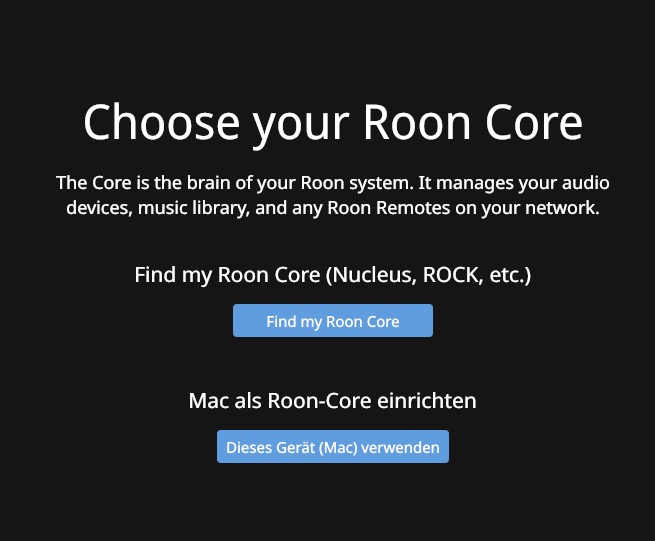 2020-07-12T22:00:00Z