Content you're reporting an issue with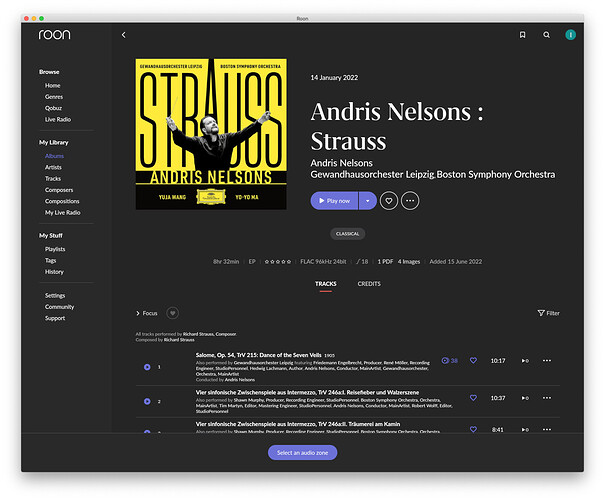 This is a digital download of a recent boxed set from DG of works by Richard Strauss and featuring two orchestras conducted by Andris Nelsons. There are 93 tracks on the release (on 7 CDs in the CD release but in a different order). When I try to identify the release in Roon it gives three possible versions. One of these has all the correct tracks in order but Roon says 92 of them do not match and all I can do is SAVE as if they do match.
Looking at the track descriptions in Roon, they are correct but no grouping into compositions is showing. When I check for compositions in Roon only one of the many compositions on this release is listed, namely the single composition that is correctly matched by Roon as track 1. All the compositions in the remaining 92 tracks are missing in the composition view.
Any ideas how to force the identification to the correct release identified by Roon?
Have you made any edits to this content in Roon?
Tried to but Roon won't accept the match.
Is the album identified in Roon?
Is this content from local files, TIDAL, or Qobuz?
Screenshot of import settings
Description of the issue