Roon Core Machine
Roon Rock, Version 1.0 (build 227) stable
Version 2.0 (build 1128) production
Running on:
Intel NUC Kit NUC8:5BEH2 (8GB RAM DDR4-2400 SO-DIMM), 250GB SSD + 1TB HardDrive (for the library)
Networking Gear & Setup Details
Router: FritzBox 7490
Switch: TP-Link TLSG1016
Connected Audio Devices
Bluesound Node N130
Number of Tracks in Library
12256
Description of Issue
After the installation of Roon 2.0 (before with 1.8 everything worked fine), Roon still finds my Bluesound Node 130 but playback does not work. Signal Path: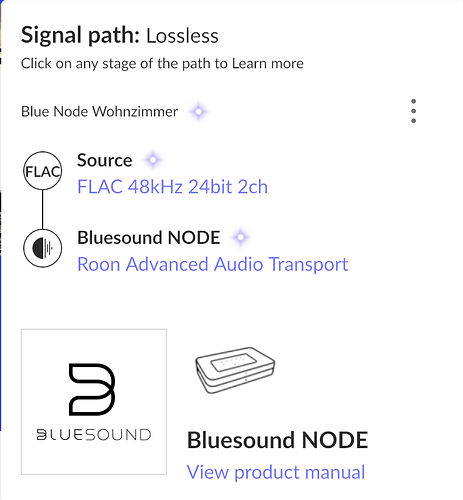 The track starts but immediately stops at 0:00. After 15 seconds the track is skipped and the next one starts with the same results until the process reaches the end of the album.
If you need more details, let me know.
Regards,
Christian Gau