Core Machine (Operating system/System info/Roon build number)
Core Machine:
HP Pro Desk 600 G2 DM
Intel® Core ™ i3-6300T 3.3Ghz
RAM 8GB (7.88) usable
Roon 1.7(build 571)
Music stored on Synology DS118
Lenovo M10 Tablet as Roon Remote
Network Details (Including networking gear model/manufacturer and if on WiFi/Ethernet)
Ethernet connected from core to router. Ethernet connected to Lumin D2.
Audio Devices (Specify what device you're using and its connection type - USB/HDMI/etc.)
Played on home audio system via Lumin D2, with Ethernet connections and Wifi Remote.
Description Of Issue
Some supported filetypes (flac), specifically on most SACD albums appears to play a song but with no music playing.
Added screenshots of example tracks playing but with no music: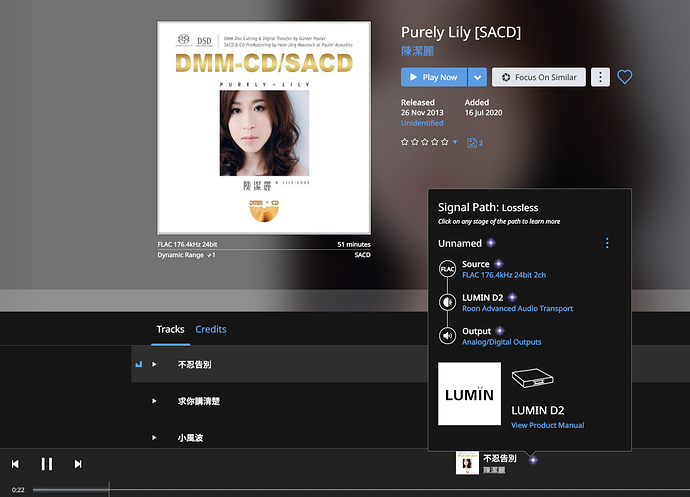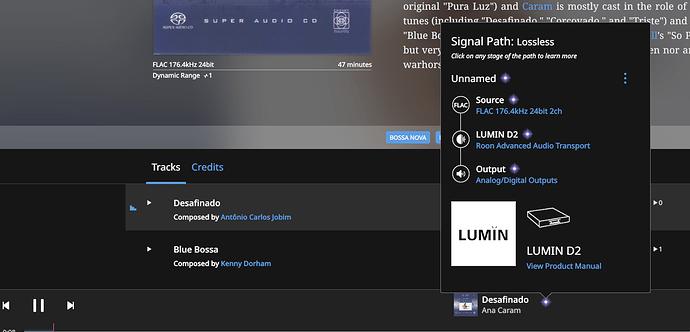 Please let me know how I can approach this problem and fix it.
Sincere Thanks.