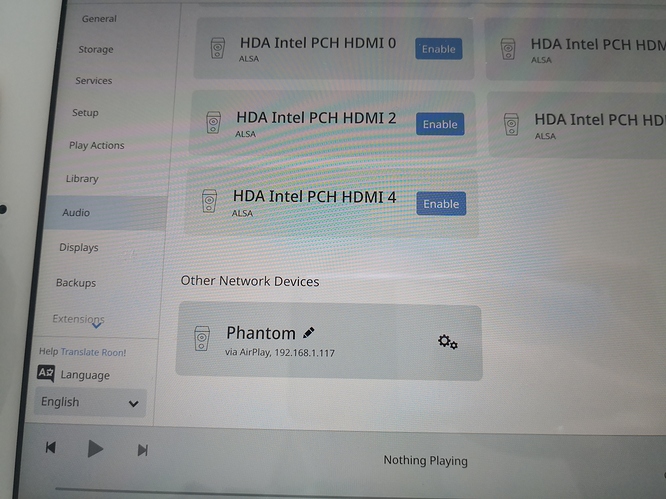 I have the Roon core in Asustor AS6302T, and with DOS2. I did connected the Phantom with Roon Remote thru upnp in iPad once…
But not anymore now…
It it very annoying, it can search the Phantom as upnp in the "other network device" list together with the Airplay options. You can choose to use airplay or upnp.
But after a week or so for not using it, it is gone…
I use the Phantom is not for 16bits, that's why I don't want AirPlay at all!!
I use Roon is because it can play my DFF file while other media server thru Mconnect won't.
But now the Roon get me a combined problem, play DFF at 16bits AirPlay…
Please help for a way to keep the upnp live.
Thanks