Weird one this. I'm just going through my library looking at albums not identified by Roon.
One album is Jordi Savall's Suitte d'un Gout Etranger. The album metadata are correctly tagged for disc number (it's a two disc set) and for track number for each track. Each disc is in a separate subfolder (CD1 and CD2) in the master folder. Yet the album is not identified.
When I look at the album via the identify album function I see that Roon has mixed up several of the last tracks on disc 2 despite the track numbers in the tags being correct:
Not only this when I try the edit track grouping function in Roon it shows the track numbers all belonging to a single disc despite the fact that the disc numbers and track numbers in the tags are correct: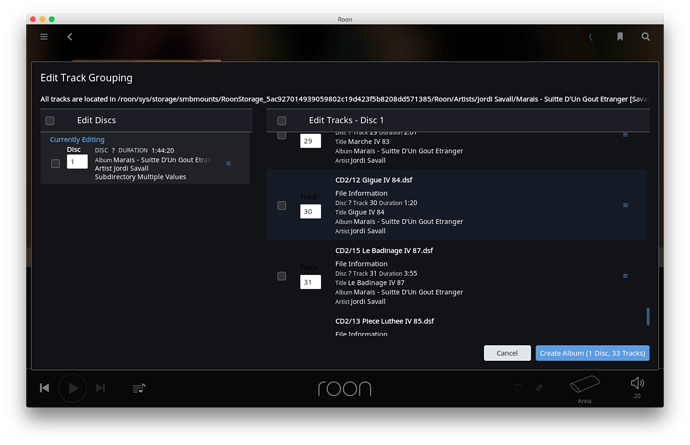 It's relatively trivial to correct this problem but it still is work that needn't be done manually. This is the second example I have found, and I wonder how many more in my library are not being identified due to this error in Roon?