Core Machine (Operating system/System info/Roon build number)
ROCK 1.8 Build 756
Network Details (Including networking gear model/manufacturer and if on WiFi/Ethernet)
250Mbit fiber to house. Sagem dual band router. 4 wired repeaters spread around the house
Audio Devices (Specify what device you're using and its connection type - USB/HDMI/etc.)
Wired to 2 Squeezebox Touch and Apple TV. WiFi to various other endpoints incl. several Chromecast Audio.
Remote: iPad Pro and iPhone 12 (and occasionally Windows 10 PC)
Description Of Issue
When switching back to roon on iPad after using some other app there is information missing at the bottom of the 'Now Playing' screen. After closing and re-activating 'Now Playing' the information shows again.
Please see below screen shots before/after.
After switching back to roon from another app: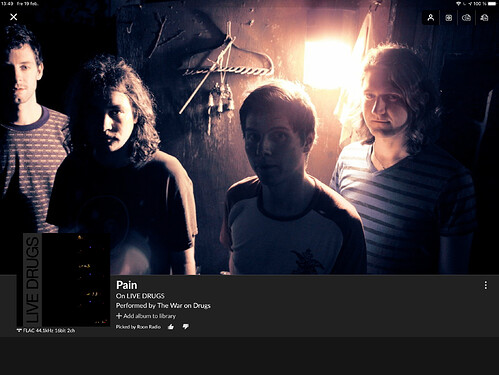 After closing and reopening the 'Now Playing' screen.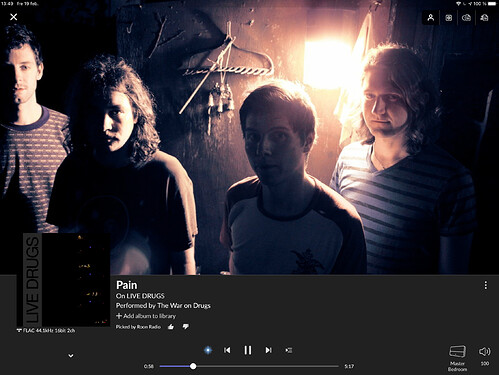 The same issue existed also in version 1.7 but figured I'd wait until 1.8 was released to see if the issue was fixed.
I'm a happy 1.8 user overall