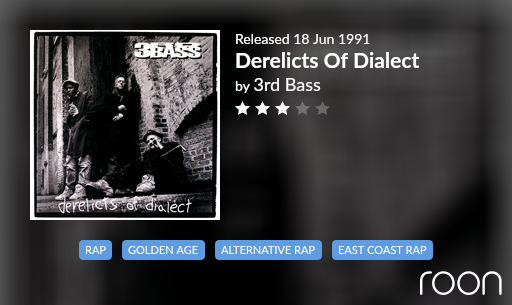 Cool. I didn't know them.
It is on Qobuz. Good call!
Qobuz only has the black and white albums. I like the beats on the weisse album. My German is woeful though.

Sampa The Great
As Above, So Below (2022)
Zambian/Australian - I do love her biting vocal style and blend of musical styles. Perhaps this album is not as consistent to rank it highly. However, it certainly has its strong moments.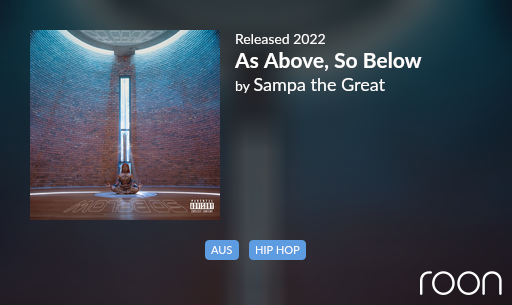 They sure did, and to true heads, nothing they have released has come close.
I'm still waiting for this to show up in Roon from Tidal.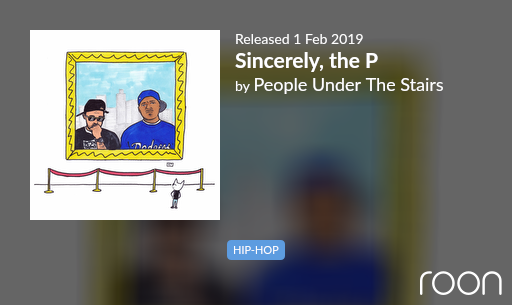 Yeah this guy is different.
I saw him at a Blues Festival a few years ago.
I was surprised to see him on the lineup and i didn't think his music would really fit in there.
Well he had huge live band on stage and he had jazzified and funktified all his biggest hits and it was 1 hour of non stop amazingness. He had definitely done his homework and this was clearly not his first rodeo at a blues festival.
The oldies in the crowd couldn't get enough. It was so amazing its just a blur, I was in shock. I wish there was a recording of it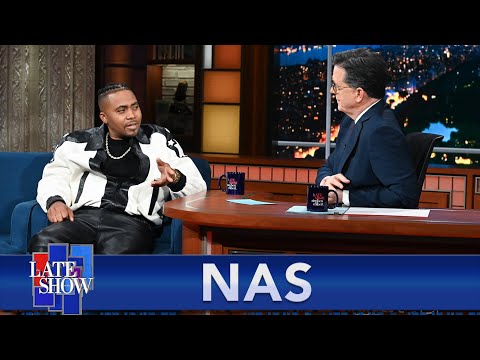 I noticed that there's not a lot of love for hip-hop on the standard listening thread so thought I'd post here. I listened to a fair amount of hip-hop back in the day, but it's been off my radar for a while. Pleased to say that I'm really enjoying it at the moment and, very importantly, I can now talk "what have you been listening to?" with my 15 year old son! We've both been listening to this.
Ah the power of music . It's a beautiful thing.