Is there a genre that Charlie Haden didn't excel in? From his family's gospel group through Ornette Coleman, the Liberation Orchestra, paired with Keith Jarrett and this, the film music appreciation with Quartet West,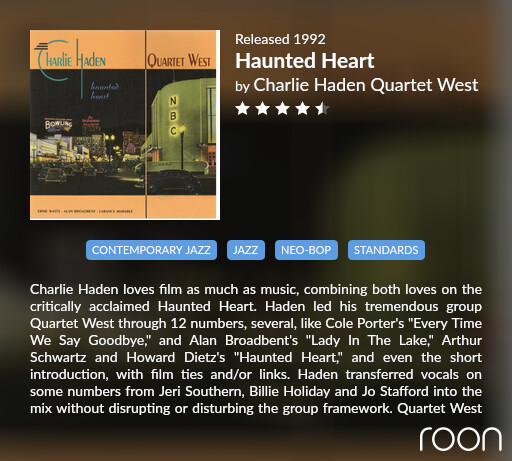 Gonzalo Rubalcaba
One of the most important figures to emerge from Afro-Cuban jazz in the '90s, Gonzalo Rubalcaba is an extraordinarily versatile pianist able to blend disparate strands of Cuban and American jazz tradition into a fresh, modern whole. Born into a musical family in Havana on May 27, 1963, Rubalcaba began studying classical piano at age eight,…
Artist by Qobuz Qobuz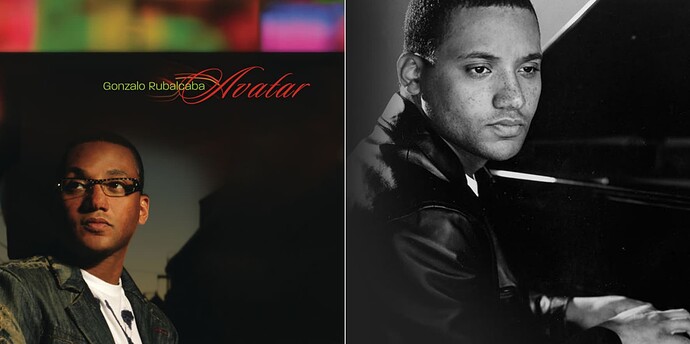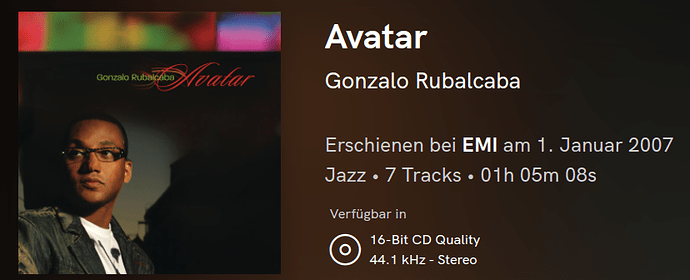 Very cool, thanks for sharing

Keith Jarrett sadly has had to withdraw from playing due to health issues. He just turned 77 (May 8) and his first album as a leader just turned 55 (May 4). The trio on this one is 3/4 of what became his American quartet when Dewey Redman signed on in 1971.
Roon's metadata source says it was released 4 May 1967, but that was when it was recorded. It wasn't released until 1968.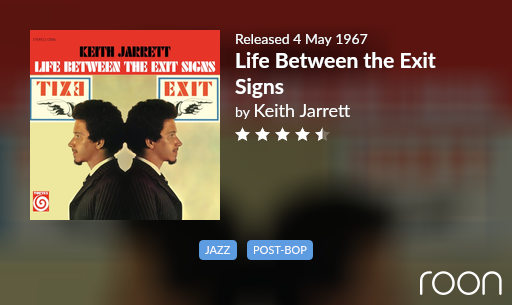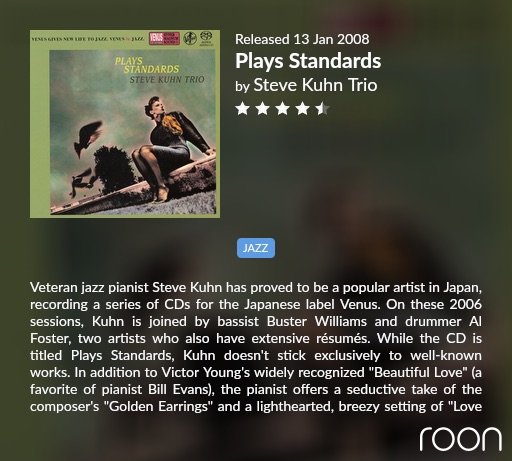 Saw that last night. Well done.
I have added and been playing your longer playlist the last week or so. Many thanks.
I am sure Goodman needs no introduction but I want to point out that Goodman was a pioneer in integrating black musicians and this compilation emphasizes that with Christian on all tracks, Hampton on 2/3 and Dudley Brooks, Count Basie and Jo Jones on a couple each. Teddy Wilson is missing however. (While the compilation was released in 1991, the recordings themselves date from between 1939 and 1941.)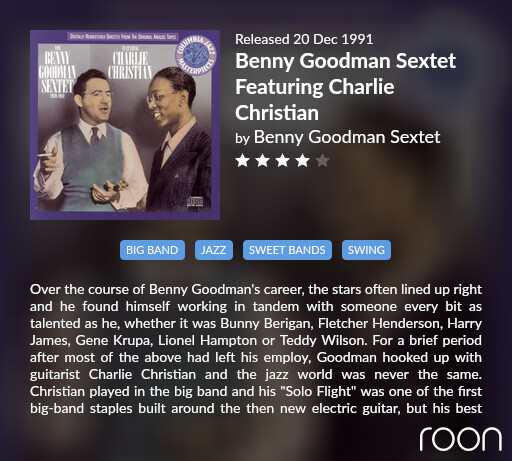 The allmusic review says it all.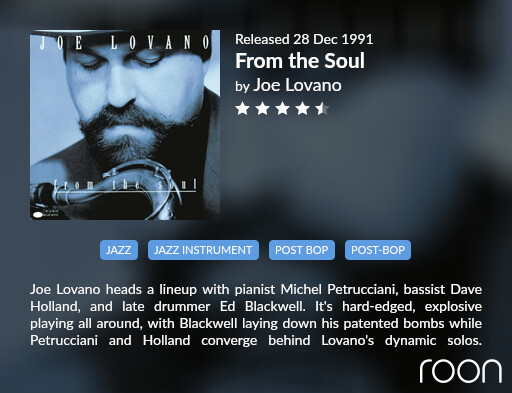 Shaw recorded these with his Gramercy Five in 1954, but this compilation release was almost 40 years later. The clarinet was a common instrument for leaders in the big band days (Goodman, Herman, Jimmy Dorsey, Shaw) but not so much any more.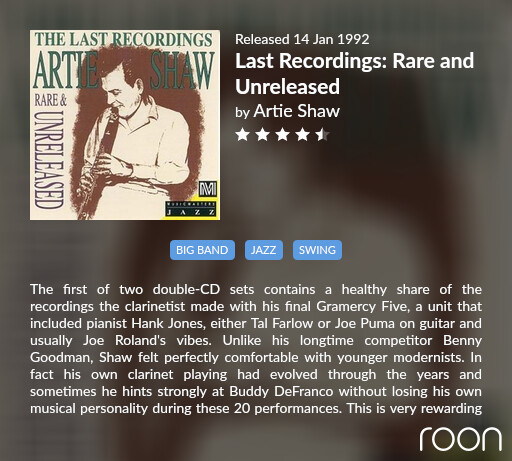 I really miss Rubalcaba's frequent visits to SFJAZZ, for solos, duets, ensemble work. His range from Afro-Cuban to modern classical is unparalleled. His label 5Passion (seems to be down ATM) has several recording not available anywhere else AFAIK. His latest album, Skyline with Jack DeJohnette and Ron Carter, just won an instrumental jazz Grammy.
Skyline is on Qobuz, but the label's offerings are very manageable.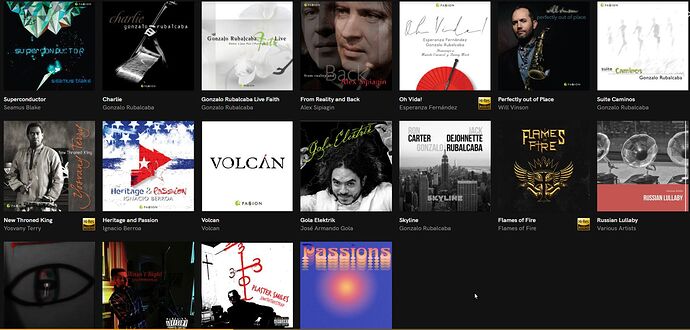 Who wants to have this noble recording, reaches a little deeper into the wallet.

You might be surprised by " a 50-year-old jazz trio which had its compositions plagiarized by the heavy metal heroes". Available on Tidal