Funny I got the email too. That is what made me pull it out tonight. I noted QRP pressing on that title. All their output is top notch! Enjoy.
Played both new Mary Halvorson releases this morning. Following up now with some Laura Nyro and then back into Mary Halvorson Octet.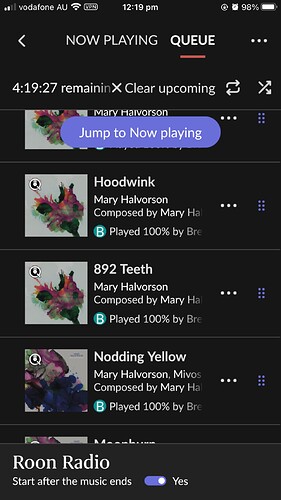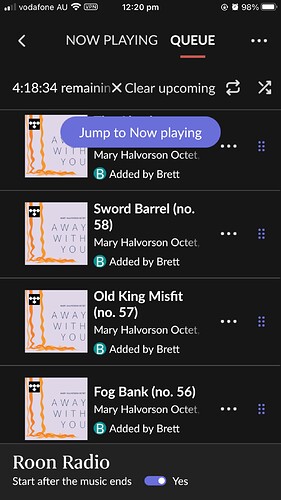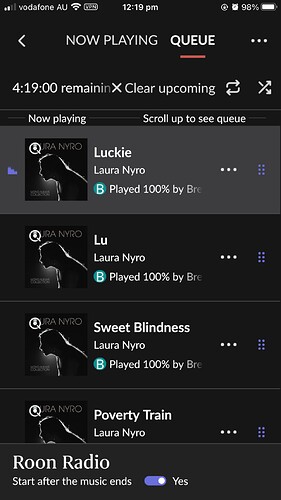 May 13 is proving to be musically excellent.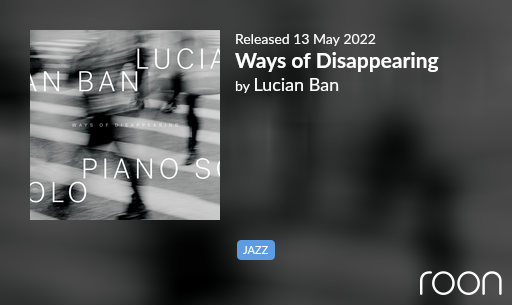 I started listening to jazz (many years ago) because of Ruby Braff. He does represent a different type of jazz, but he plays marvelously and his solos - while sticking close to the melody - are imaginative and inventive. He and Larkins also have the advantage here of starting with the music of Irving Berlin.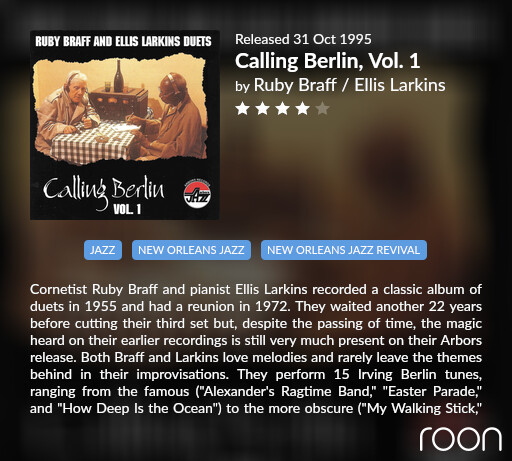 Disc one is live - disc two was recorded in a studio. While this is music associated with Charlie Parker, it's not music played in Parker fashion. It's still great music.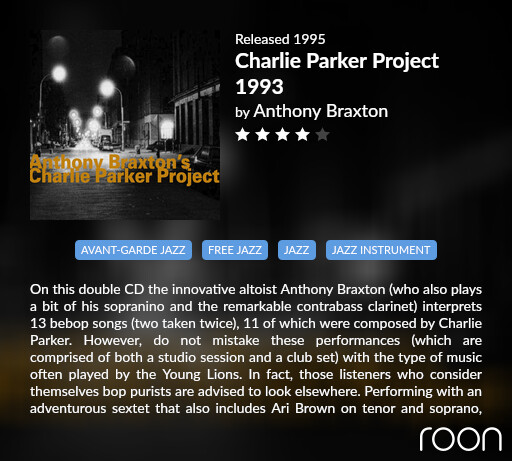 A different approach to Parker's music than Braxton's. But this doesn't alwayswork out despite the talents of the musicians.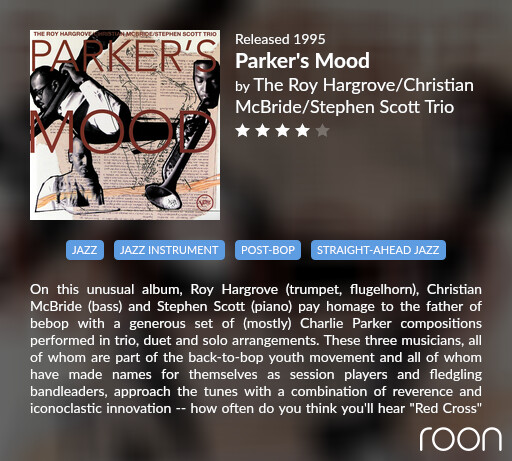 One of the greatest trios in the history of avant-garde jazz and their finest recording. Unfortunately both Fred Hopkins and Steve McCall died when they were only in their 50s but thankfully Henry Threadgill is going strong in his late 70s. As I sit here listening to the LP I'm amazed at just how incredible Fred Hopkins was. His early death hurts so much, what a tragic loss. Available on the Q/T:


And my cherished signed copy of the LP, which by the way, is a first rate recording, lots of detail and air (pun intended):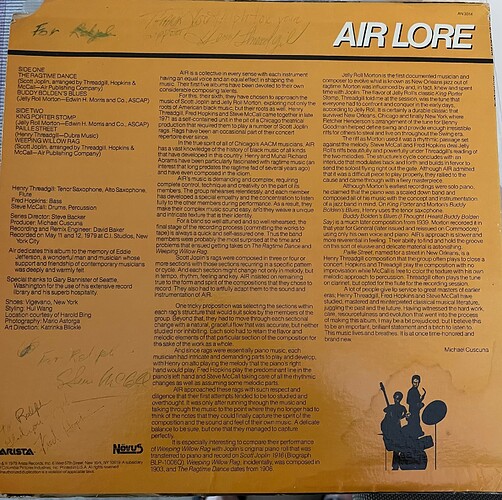 Listening to this wonderful recording via vinyl, which sounds as good as can be. Thankfully this recording is available in high resolution (24bit/192kHz) on both Tidal (MQA) and Qobuz (no decoder needed):


For you vinyl purists, but if you're a vinyl purist then why are you using Roon? Cecil McBee's bass sounds so sweet on vinyl. Recording engineer - Rudy Van Gelder: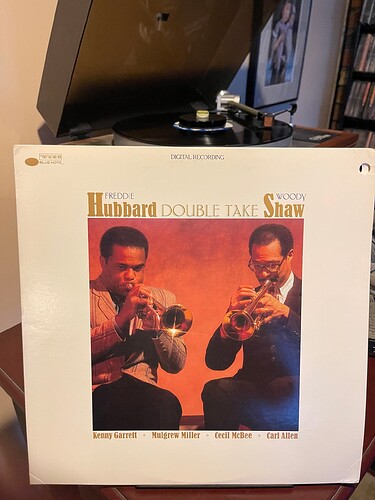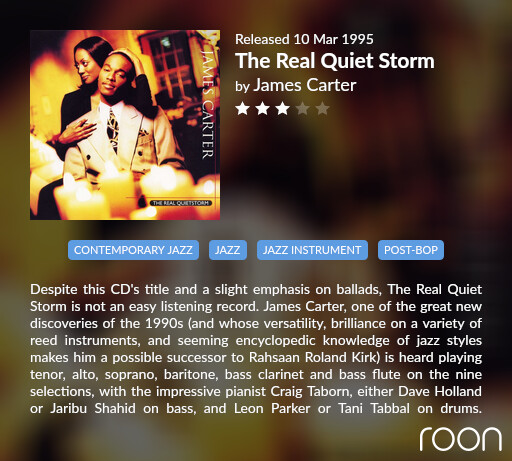 One of CTI's best recordings, available on the Q/T


And available in 100% analog: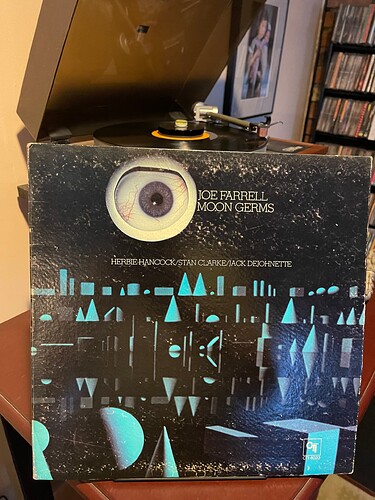 With amazing credits: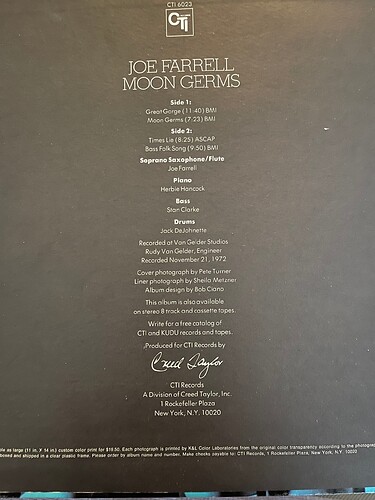 I guess I have too many Dave Douglas albums (or too many albums in all) but I hadn't listened to this great album in several years. My bad. And the avant-garde and free improv tags should be taken with a grain of salt.