Was just listening to this the other day, always a great listen!
The 2021 Jazz Critics Poll is an excellent place for music you may have missed that was released this year:
Sometimes you just don't find out about a great album until years after its release. How I missed this one I don't know since I tend to follow European and Italian jazz but better late than never. Does not show up on Tidal or Qobuz but worth seeking out plus it's on Blue Note which should make finding it a little easier. A good mixture of great playing that's a both respectful of jazz tradition (aka inside playing) and the freer aspects of jazz (aka outside playing). A very pleasant surprise.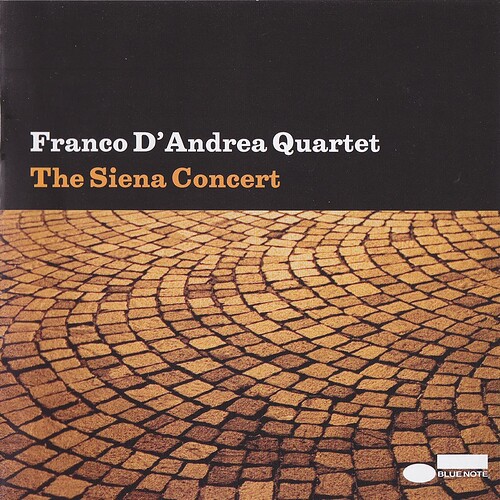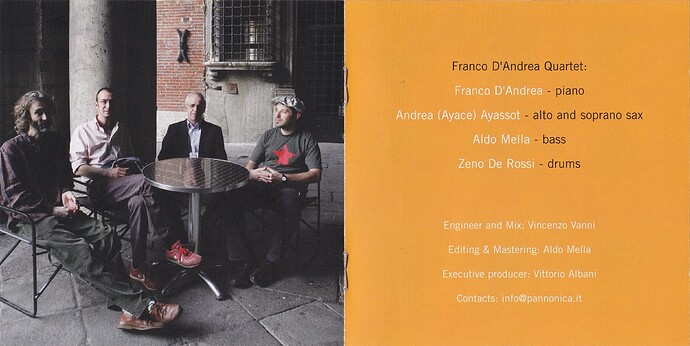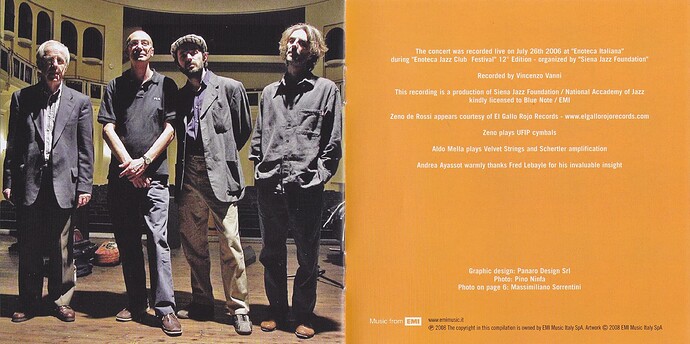 All killer with no filler. Great lineup and even better playing. Available on Qobuz but not Tidal and in spite of what the review says the best track is the title track.

George Coleman is SO underrated. Thanks Ralph, I'm on it.

Ken Vandermark - reeds
Nate McBride - bass
Hamid Drake - drums
Available on Tidal/Qobuz which means you need give it a listen, that is if you are unfamiliar with this amazing recording. So far we have been tiptoeing around the edges of the "out there" and now it's time to dive in. Hope that you brought your scuba equipment we are jumping into the deep end.
Drake is just unreal on this recording. Pure powerhouse drumming, rivaled only by Ronald Shannon Jackson in his prime.
It's on Tidal…at least for the moment!
I'm with you Ralph, know it and love it! Here's two on Qobuz that are worthy of a listen: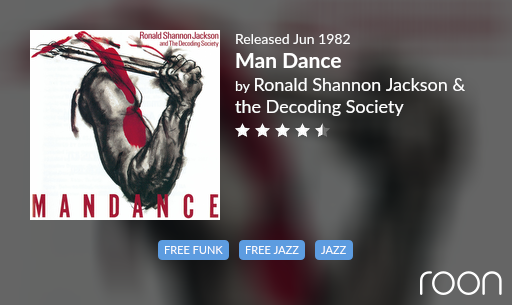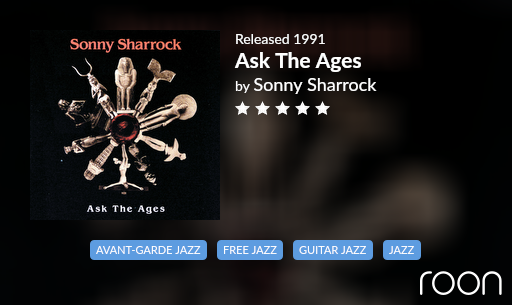 Ask The Ages is, quite simply, a masterpiece. This thread just keeps getting better and better and still no KoB to be seen.

This is a pretty good listen and it's on both Tidal and Qobuz! Hopefully it's easier to find then some others

This is excellent btw, thanks for the recommendation!
This exciting set by percussionist Babatunde Lea ranges from Afro-Cuban jazz to interplay by the three horn players that is reminiscent of Charles Mingus' bands. There is no letup in the intensity and passion, even on slower numbers, and the use of repetition is inspired, never outlasting its welcome. Pianist Hilton Ruiz, trumpeter Kahlil Shaheed, and trombonist Angela Wellman all have their spots, but tenor saxophonist Richard Howell takes honors among the sidemen, not just for his solos but for his vocalizing on a few numbers, particularly "The Creator Has a Master Plan" and "Nature Boy." The stirring ensembles and heated rhythms make this a particularly memorable outing that is highly recommended.
I enjoyed this recently!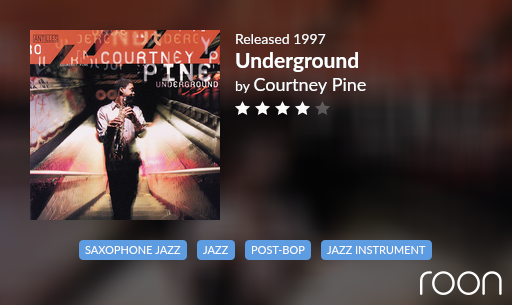 Start the new year off right with a deep listen to this amazing new release by the Umlaut Big Band, which is available on Qobuz:
New Year's Day and there is already a strong candidate for recording of the year

Happy New Year! Roll your eyes if you wish, I started the New Year off with a Miles album that continues to perplex. If you at all curious here's an interesting article from Pitchfork: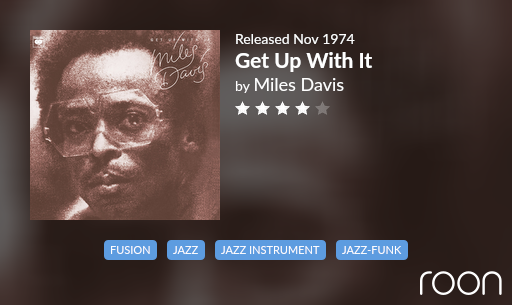 Great electric Miles album. I have three versions in my Roon library: standard CD rip, SACD rip at 24/88.2 and a vinyl rip at 24/96. "He Loved Him Madly" is one of the all time best Miles tracks.
Good morning Ralph:
I have this recording playing as I write. All new to me. Wonderful, thank you so much!