Really enjoying this debut album by British tenor saxophonist Emma Rawicz. Available on Tidal.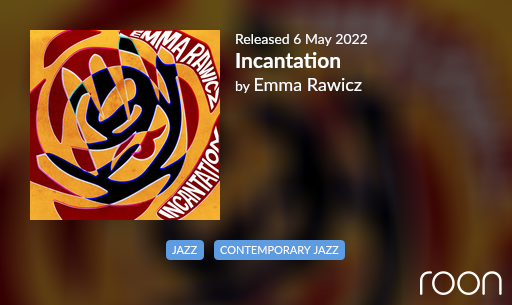 Hey @TheRiz, listening to this now, and it's perfect given my current mood.

Thank you

Glad you're liking it, Sonny Stitt has some great tunes!
@TheRiz I need to spend more time hanging out in this thread. My jazz collection needs expanding. It's nice to meet someone else who has broad musical tastes like me.

There is a lot to be gained in listening to jazz and its many forms, there are a lot of albums listed in this thread now too.
Yes, I like to bounce around genres from time to time

Took advantage of the Sound Liaison sale this week to pick up another three of their releases at what turned out to be half price. This single microphone recording sounds fantastic in DSD128.