Two interrelated questions.
My ROCK has just been running hot and loud - despite the fact it hasn't been playing any music for hours. I'm not sure if this is related, but I've just started using the USB connection into my DAC.
I thought I might check the logs - then discovered a second problem. The ROCK isn't showing up in Windows 10 again…
I've ensured the various SMB boxes are checked in Windows features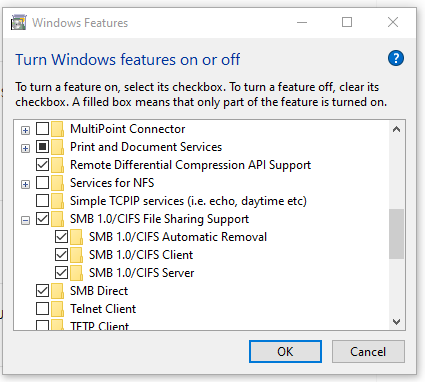 I've also used edit group policy - Computer configuration\administrative templates\network\Lanman Workstation and enabled insecure log ons.
No dice…
Can anyone help?
Cheers