I have just purchased a Nucleus. Have got it home and seem to have migrated my data base across, and my usb ext.hdd drive is scanned.
I was under the impression I could remove my MBP, and drop the nucleus in it's place and play away.
It seems the oppo ha-2 headphone amp/dac I have used for a number of years with my old setup is not seen by the nucleus.
I subsequently read the oppo user manual … see below.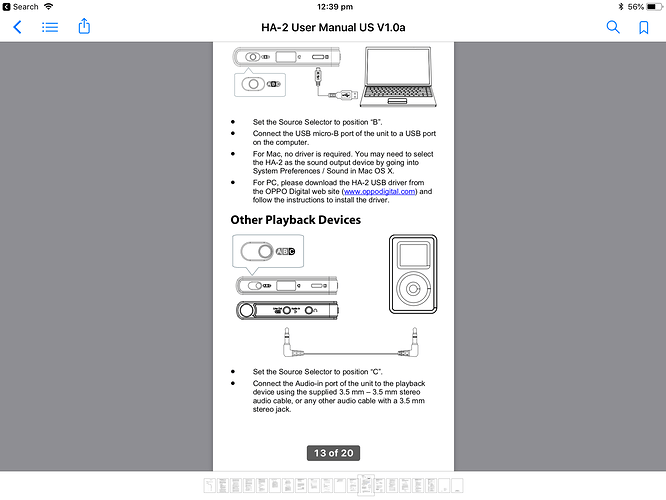 What are my options to get my music playing again with this dac?