For about a week now, the Roon app on either my iPad or PC desktop does not find the Nucleus core. Nucleus is connected via ethernet to router, as is desktop. Rebooting router and switching cables among router ports had no effect. Nucleus is detected in Windows Explorer on my PC, and I can communicate with the Nucleus through the web interface ("Configure ROON OS devices on your network"):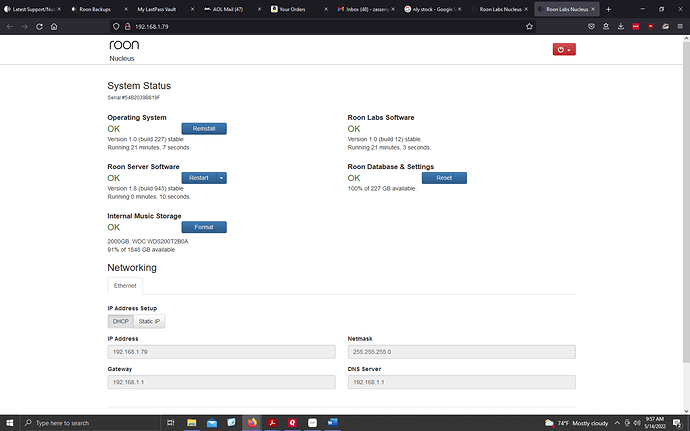 I have re-loaded the Roon app on my desktop - no effect. Through the web interface I reinstalled nucleus operating system, restarted server software, rebooted nucleus – all to no avail. I have not yet reset Roon database and settings because the only backup I have was made in May 2021 when I first bought the Nucleus.
I note that I have a separate subscription for a core running on another PC; that core is working fine and that core is detected from my remotes. It is only the Nucleus which is now invisible to my Roon remotes.
Thank you for your help