Dear Roon-team,
I have been successfully running a nucleus - which I bought from projekt-akustik.de on 26.11.2021 - for roughly a month, after it crashed overnight from Dec 29th to Dec 30th 2021.
Despite some accessibility interruptions via Roon apps (but no streaming interruptions), which appeared several times per day, I have been a happy user so far.
My Set-up:
It's a nucleus (intel Core i3-7100 CPU with 4 GB RAM in conjunction with an internal SSD storage, which I bought separately: Samsung 870 EVO 4 TB SATA 2,5" Internal Solid State Drive (SSD).
When setting - up the nucleus, I started with a firmware update and have kept the software updated so far.
My nucleus has been driving various Audio devices (Camebridge Audio CXNv2 (via Gbit-LAN), Sonos Move (via WLAN)i etc…
I have a local library of roughly 1k Albums / 12-14k Songs and are using Quboz in concunction with it.
I also have set up a cloud based backup since 3rd of December 21 (via drop box) but are not sure, if the auto-backup functionality really worked successfully.
My network setup:
Cable Internet 1 GB/s Access in Germany with my own FRITZ!Box 6591 Cable Modem.
My Nucleus is connected via Gigabit LAN with Multimode Fiber Optic cable in-between (Media Converter):
TP-LINK MC220L Gigabit Ethernet Media Converter
1000M RJ45 to 1000M SFP Slot Supporting MiniGBIC Modules
TP-LINK TL-SM311LM MiniGBIC Module Multimode
Elfcam - LC/UPC to LC/UPC, OM3, Multimode Duplex Fibre Optic Cable 50/125um LSZH, 30M
TP-Link TL-SG105 5-port gigabit network switch (up to 2000 Mbit / s in full duplex mode, shielded RJ-45 ports, metal housing, optimized data traffic, IGMP snooping, unmanaged, fanless)
The Problem Description:
I have a perpetual "Looking for my Roon core" message in my apps (on iOS and Mac OS).
After a reboot, the WEB UI also disappeared and I am no longer able to access the device.
Even my Cable Internet Router cannot identify the device anymore - neither a network scanner.
I tried to reconnect the nucleus directly linked to my router with an Ethernet cable - rebooting both devices - as described in the community - but the problem still remains.
Web UI Error code: ERR_ADDRESS_UNREACHABLE
Before Refreshing, the UI indicated a Data Base Issue for whatsoever reason. Everything else seemed to be okay.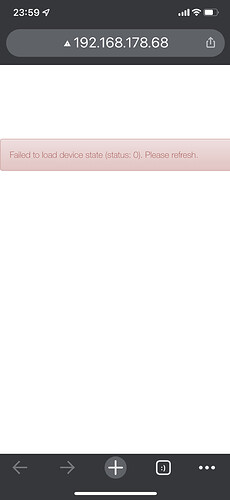 In addition I connected an HDMI Monitor as well as an USB keyboard with the following screen displayed (Black Screen with Roon logo and two Menu-Buttons: Setup and Boot-list in the upper right corner.
after a while, the Intel Visual BIOS appeared.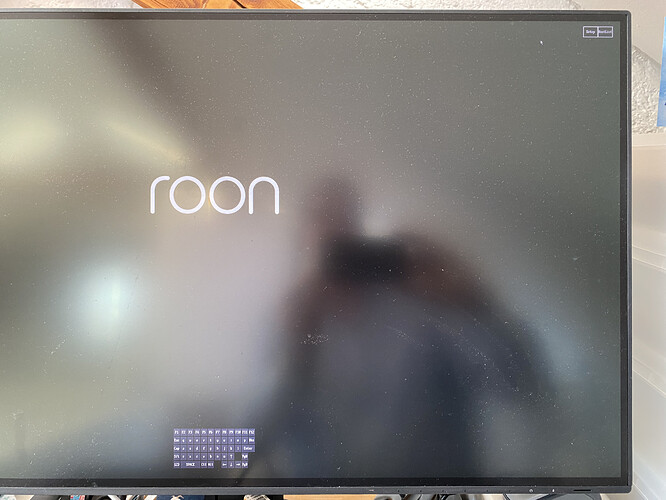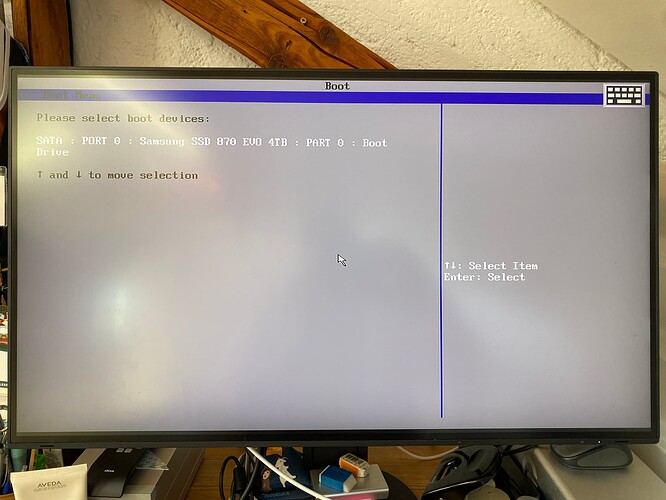 Due to the Data Base Issue mentioned I am afraid to be forced to copy and put together my whole library again onto the SSD. Thus I would like to kindly ask you for help how to recover the system without overwriting my music data and metadata.
Any recommendations? Please, help!