Core Machine (Operating system/System info/Roon build number)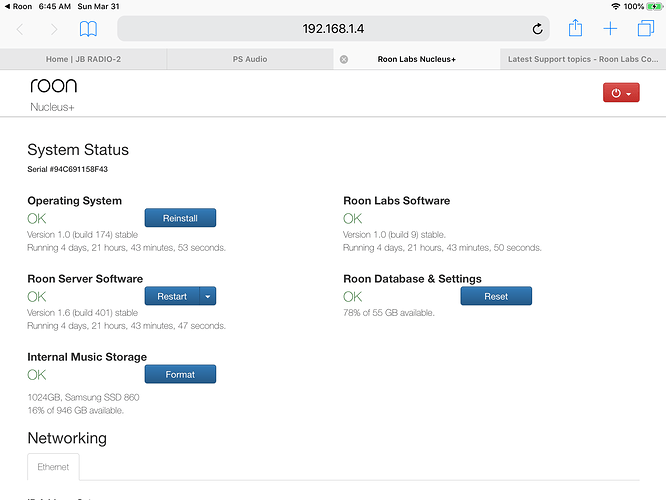 Network Details (Including networking gear model/manufacturer and if on WiFi/Ethernet)
Nucleus+; Ethernet setup - AQVOX-SE switch; Night Hawk AS4000 wireless router LAN wired connection to AQVOX-SE switch; MSI laptop running windows 10 connected wirelessly to AS4000
Audio Devices (Specify what device you're using and its connection type - USB/HDMI/ect.)
PSA DSD Sr not an audio issue, works great
Description Of Issue
Set up 1TB Samsung 860 SSD internal drive. Works great for 6 months. I formatted it, moved files from an 8TB usb drive connected to MSI laptop to the internal drive, never had an issue. Yesterday I bought and hooked up a Samsung T5 2TB usb external drive after I formatted it on my MSI laptop as exFAT. Nucleus+ read it, I configured it, transferred files from MSI to external T5. Nucleus+ loaded the files, saw the tracks come up in my overview. Played them, life is good.
Here is the external drive seen.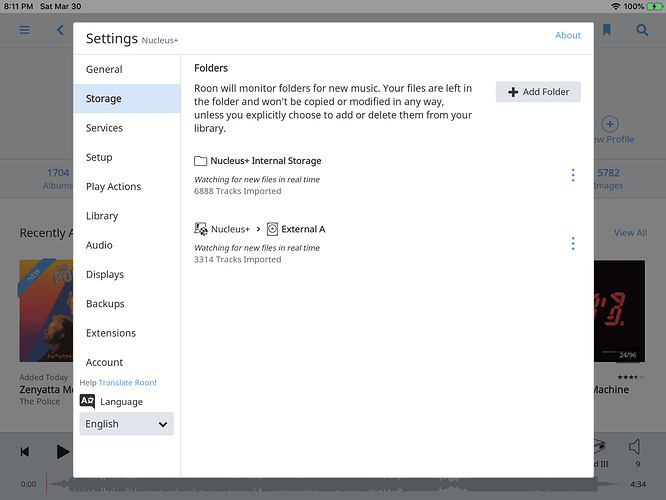 Then I did a property view of the drive and got crazy capacity numbers on the MSI laptop. I can move files, delete, copy, the drive is seen on my network… \nucleusplus… I remove the drive and connect it to MSI and capacity is 1.8TB as it should be. I reformat the drive with exFAT and reconnect, everything is great… drive shows up on network as 3TB. WHY and will there be any issues using it with WIN 10 telling me capacity of the noe network drive is incorrect?