Core Machine (Operating system/System info/Roon build number)
Nucleus Rev B, S/N 54B2038BCFA1 running up to date OS
Network Details (Including networking gear model/manufacturer and if on WiFi/Ethernet)
Apple AirPort Extreme. Firmware is up to date but I can't tell when the last update was done.
Nucleus is connected to ethernet.
Audio Devices (Specify what device you're using and its connection type - USB/HDMI/etc.)
USB connection to McIntosh C2700 USB port.
Description Of Issue
My Nucleus stopped working completely last night Aug 11. It had been working very well since I installed it in January with just a few minor glitches that required reboot.
This is what I now see when I try to open Roon from my Mac or iPad.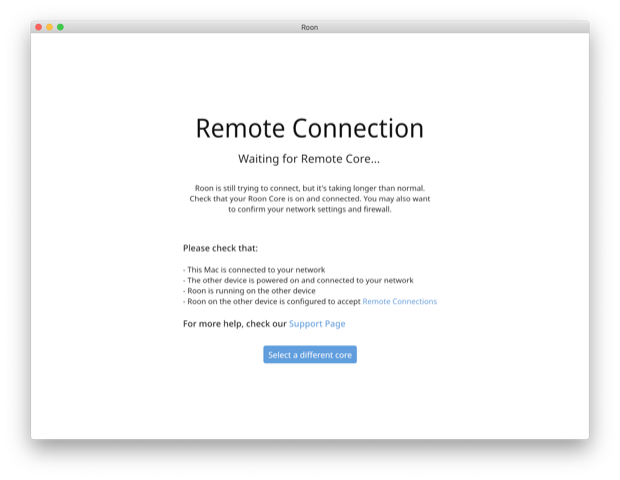 I also get this response when I try to access the Admin Interface screen.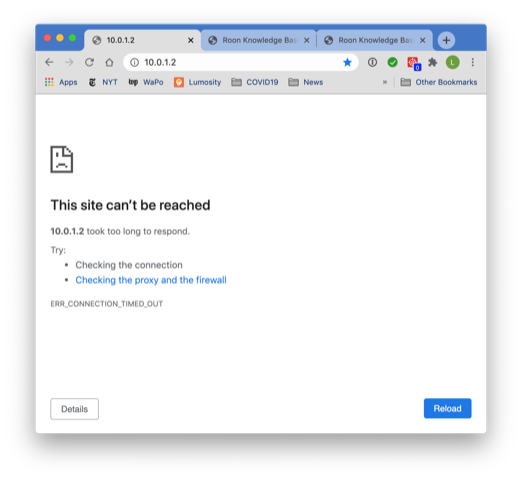 Here are the troubleshooting steps I've taken without any success.
Rebooted the Nucleus several times by pressing the power button for 5 seconds then waiting for 30 seconds to 5 minutes before turning it on again.
Swapped ports on Apple Airport Extreme.
Replaced ethernet cables
Replaced Sbooster power supply with original Nucleus power supply wall wart.
By the way, the Nucleus ethernet port's yellow and green LEDs are both on. The yellow LED never flashes and the green LED flashes occasionally.
I'm stumped and need some advice. Thanks for your help.