I have the complete14 sets of Martha Argerich "Live from Lugano" from 2003 to 2016 but have an oddity in display under "Artists".
I have the sets of 3 broken up with each album displaying and have edited the covers to show the works on each particular disc. Each album of the 3 has the identical header "Various: 2XXX Lugano Festival" with "Martha Argerich" the only artist listed.
Most of the sets are displayed together but not all as here -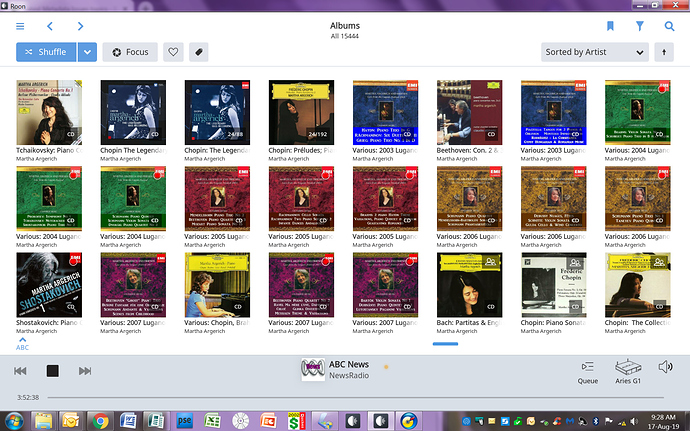 The 2004, 2005 and 2006 sets are obviously together as one would expect but 2003 albums are not together and neither are 2009 and 2016. And why is the Chopin album in the middle of the two 2007 albums?
This puzzles me. Is there a hidden difference in the album labelling?
So I tried to copy the label for one to paste on the other albums but the "save" is greyed out so I cannot do that!!
Not a major issue to lose sleep over but it bugs me that I cannot correct the problem with editing or why it happens at all so inconsistently.
Ideas anyone?