Today I noticed that Roon was taking much longer than usual to do a scheduled re-index. It actually looked like it was performing a full 'from scratch' indexing cycle.
After it was finally finished, several album that have been on my NAS a long time appeared on the first page of the Pages view, with Sorted By Date Added as the active display mode.
Some of them even had the 'blue band of newness' that indicates new, never played albums: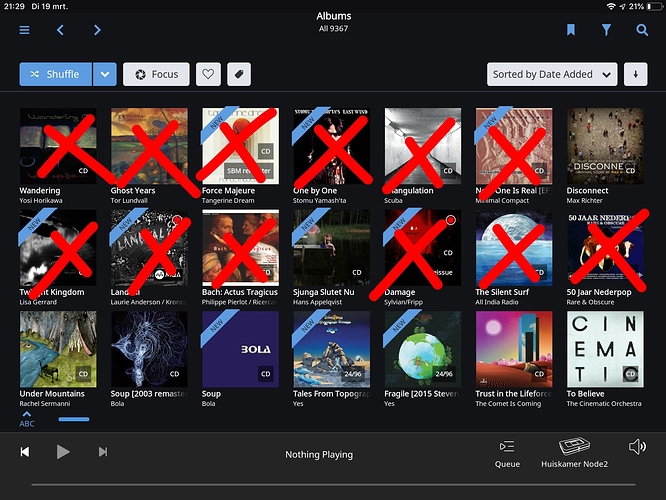 Nothing changed in my setup, I just added some new music today, like I do several times a week… Does anybody have any idea why this happens and if it is a harmless glitch?