In trying to organize my library, and understanding "Roon's logic", i have one issue. This is a general issue, that i (like you) have had in the tagging work of my albums. In a way, migrating to roon forced me to reconsider my logic (besides, trying to be back-compatible with my other devices…).
For my question, let's take an example: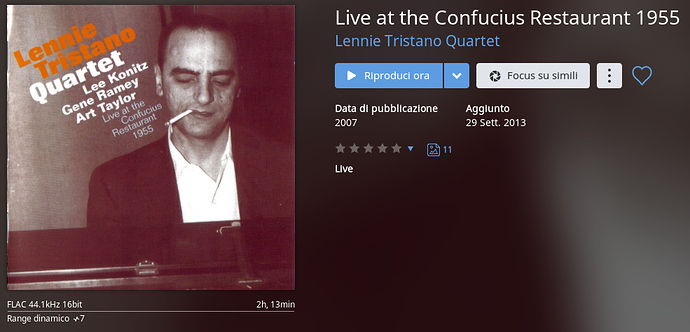 Here, roon behaviour is anomalous, as in general it should propose a primary artist link to tristano, like this: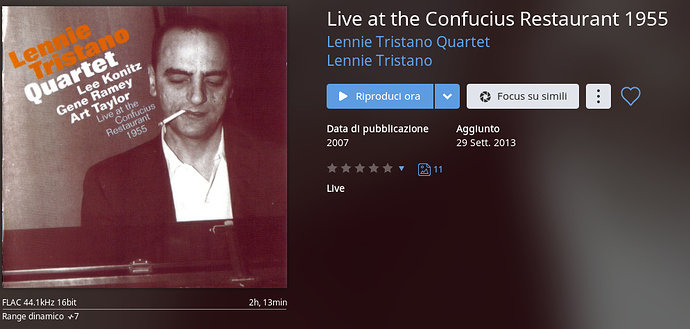 my question is: why there is a link to "Lennie Tristano Quartet"? in general, there's no such thing like this artist (and the artist page is empty). there are also many exceptions: in classical music things like "Arditti quartet" is a true ensemble with an identity and a discography. and in roon i can find a "Miles Davis Quintet" or "John Coltrane quartet" with an artist page and an identity…
but it seems to me that in the vast majority of cases quartet-quintet-etc is just an extra specification to the main artist. that's why in my tags i used to add quartet-quintet-etc also to those (jazz) albums where it's not specified. i mean, i john coltrane album where a quartet is playing, maybe the same quartet of another "john coltrane quartet album"…
i think the mainartist-quartet should not be considered as primary artist, and i would expect this: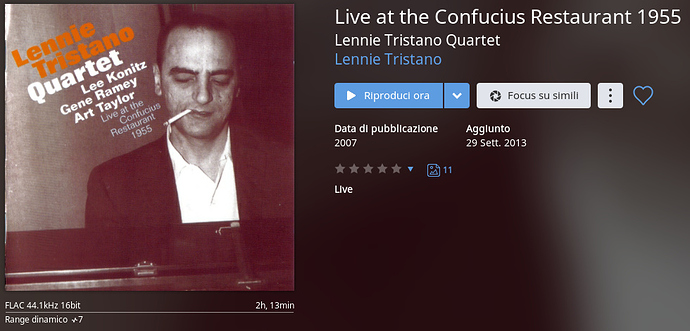 one main advantage of having the quartet as a primary artist link is that you can then search all the albums of the quartet. but this is meaningful only if the association is coherent and i link the quartet also to all those album that do not report the "quartet" in the "album artist" (as i tried to do in my tags). but in general in real-life albums and in roon metadata this is not the case.
i'm tempted then to remove completely the quartet-quintet etc primary artists…
so: how do you in general treat these cases?