Core Machine (Operating system/System info/Roon build number)
QNAP TS-473-4G
Network Details (Including networking gear model/manufacturer and if on WiFi/Ethernet)
Ethernet via Netgear switch
Audio Devices (Specify what device you're using and its connection type - USB/HDMI/etc.)
Sonos Connect
Pro-Ject Pre Box S2 Digital
Description Of Issue
Track not showing in Roon album listings
I import CD's to my library on the NAS using iTunes using ALAC format. For some reason, track one on this specific CD is "missing" in Roon although the file is physically there and plays just fine through iTunes.
Files on NAS: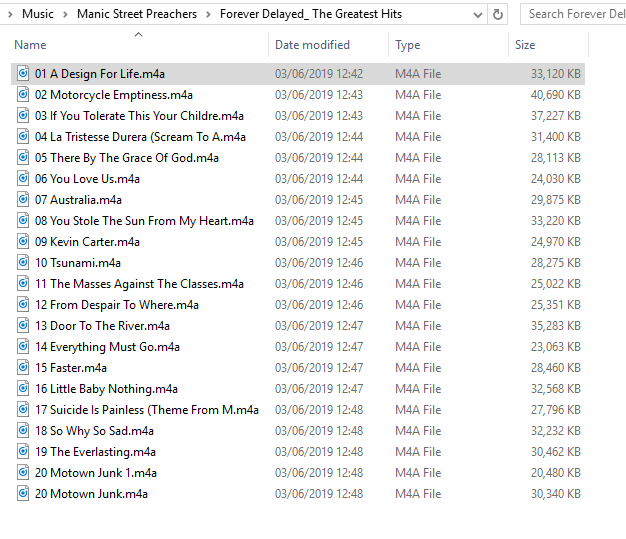 Roon view:


I can't see anything obviously different about the file for track one, it was imported in the same batch as all the other tracks which show up just fine and I've re-imported the whole CD to rule out any copying glitches…
I've tried the suggestions in the wiki for files that don't show up, but I don't think they are applicable in this case.
Any suggestions?
Thanks