I know this has been gone over before ad nauseum, but I can't find any relevant posts that help:
I've always had this issue where my iPhone remote will lose connection to the core every few seconds or minutes at random, giving the dreaded Lost Connection! message for between 5 and 30 seconds. At first I thought it was my older iPhone 5, but it persisted when I upgraded a year ago to iPhone 6S. Then I thought it must be my ancient iMac, but now I have a (slightly) newer iMac and it still happens all the time.
Wifi is strong, with the remote in a room between the router and the iMac (no possibility to wire the iMac, sorry). The phone is set to never sleep, and the Roon app is always in the foreground when this happens. No audio dropouts occur, just loss of control over what's playing.
Details:
iPhone 6S running iOS 13.6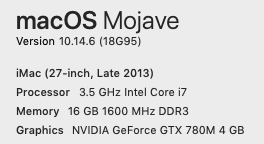 Wifi is over 2.4gHz, getting DL speeds between 50 and 100 Mbps
Roon is always the latest build.
Thanks for any tips on how to solve this!