Hi, I have this issue: for some reason looks like only the primary version shows when applying filters. Use case (see screenshots below):
3 versions of the album: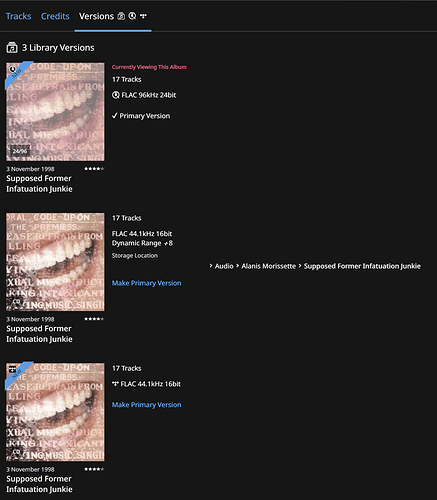 Filtered by location (local, tidal, qobuz):


I remove the qobuz filter:


Because the primary version is the qobuz one, the album doesn't show up anymore, despite of the fact that different versions of the album are also in my local and tidal libraries.
This is a very annoying thing for me, especially when trying to work with multiple format versions (if 24/96 is set to the primary version and I'll filter by 16/41, the 16/41 version wont show).
Please consider fixing this. Thank you.