Hi @nuwriy,
Next I will try with interaction when using remote desktop function. I am using that often from my Surface Book2 to connect to my Roon Core PC, which is a multipurpose PC.
What I had noted since long is that when Roon Core software is closed, I cannot open it from remote, whilst all the other software I have tried can be opened from remote.
Trying to open Roon Core from Remote Desktop is leading to following warning and Roon not opening. I have to physically go to the Roon Core PC to open Roon Core software.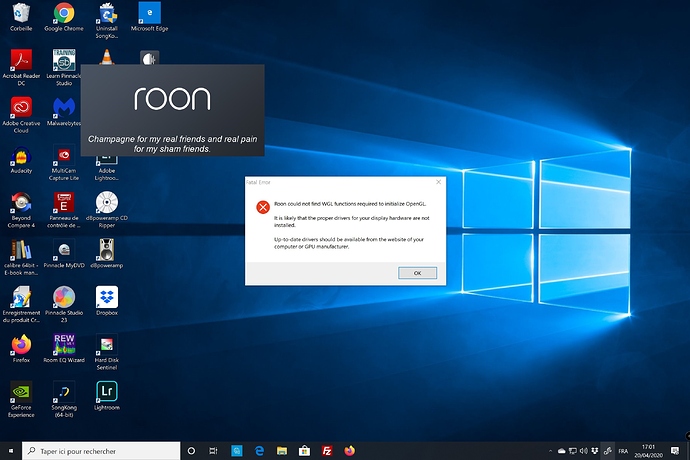 I thought I would share this in case it is not normal.
I will do further testing later on and report.