I've just experienced something rather strange. I wanted to find a particular album with Prokofievs fifth symphony so I typed the following string into the search box:
"prokofiev symphony no. 5"
I waited almost forever but no result appeared. Just the "busy signal screen":



I was stupefied because I was sure I had used search strings like that before and I thought I was sure that the order of the words in the search string did not matter.
But after having waited for more than ten minutes (spent reading) I got fed up with it and thought I could just as well try and change my search string to:
"symphony no. 5 prokofiev"
Imagine my surprise when the following results were shown after only a second or two: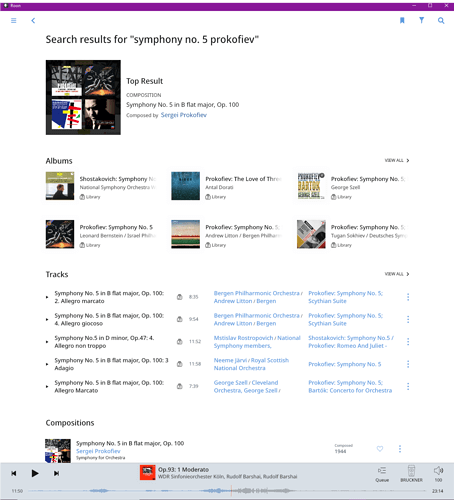 Now on to Beethoven:
Searching for
"beethoven symphony no. 5"
takes only a few seconds to give the following result: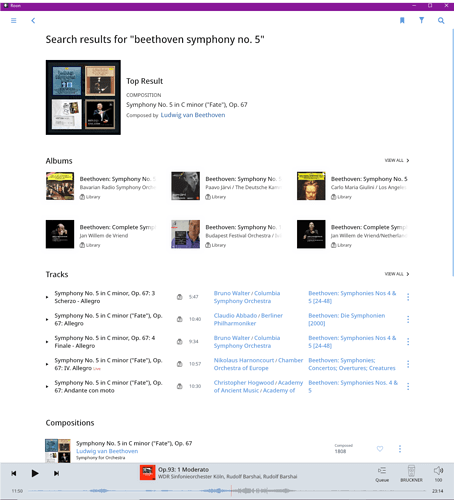 while searching with
"symphony no. 5 beethoven"
gives the same result in just as many seconds: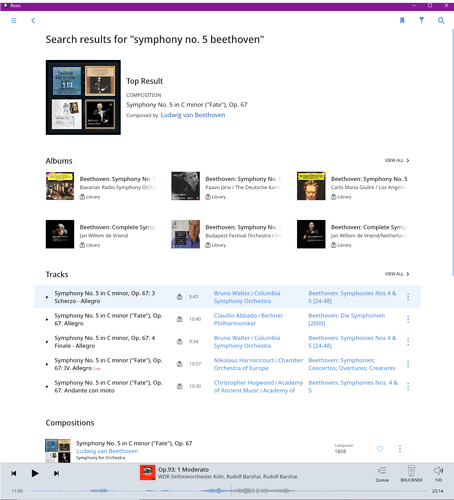 Now how can this be?
Is this an easter egg planted by a Roon programmer who just happens to hate Prokofiev?
For good measure I also tested searching for the fifth symphonies of Mahler, Bruckner, Haydn and Mozart. In none of these cases did the order in which I put the words within the search string matter.