Core Machine (Operating system/System info/Roon build number)
NUC10i3FNH1 Rock: Version 1.0 (build 227) stable Roon: Version 1.7 (build 667) stable
Network Details (Including networking gear model/manufacturer and if on WiFi/Ethernet)
Linksys 1gig
Audio Devices (Specify what device you're using and its connection type - USB/HDMI/etc.)
Bluesound Node2i connected via wired ethernet to Topping D70 via Coax
Description Of Issue
This is not so much of an issue as it is a how to question:
I have a large collection of Grateful Dead Music that I share from the usual sites. The tagging on a significant portion of the shows is lacking, although the naming structures are fairly uniform. However the track sorting as interpreted by Roon on this material can be off, and I am looking for a way that Roon may be able to help sort tracks according to the naming standards.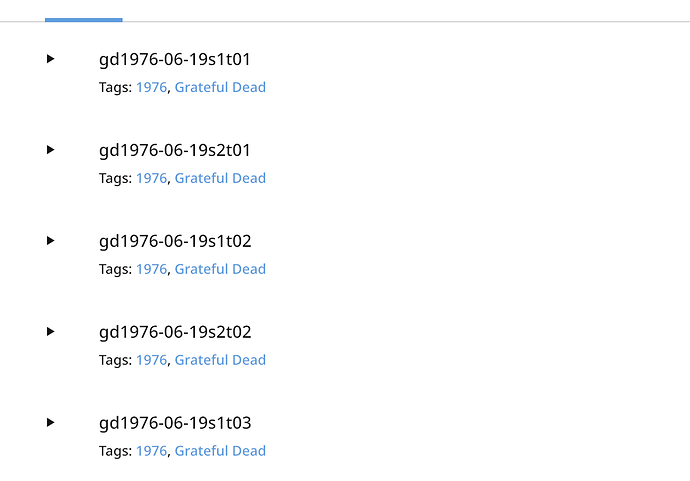 If you see the above image, the way that the standard should work is as the following…
gd1976-06-19s1t1 would Be Grateful Dead with a date of 1976-06-19 Set 1 Track 1
As you can see from the screen shot, Roon orders this as Set 1 track 1, then Set 2 track 1. Set 1 track 2, Set 2 track 2 etc.
Is there a way to change the way Roon orders the track to be Set 1 Track 1 then Set 1 Track 2 etc.