Roon Core Machine
Networking Gear & Setup Details
Connected Audio Devices
Number of Tracks in Library
Description of Issue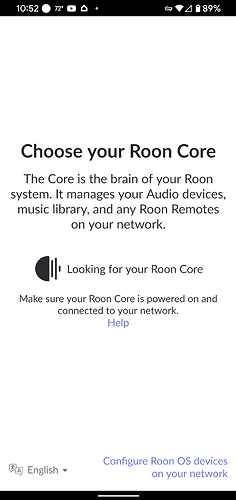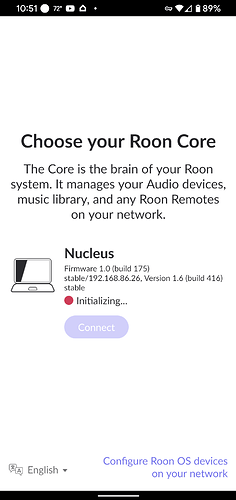 How long have you waited? The version shown in your screen shot looks to be quite old, it may be downloading a large update.
AFAIK the latest Roon version is 1.8 (build 918)
It needs to update. In all probability since you posted it has probably sorted itself out.
Hi @Douglas_Abel ,
I enabled diagnostics and I noticed that your Nucleus has been updated since your post. Can you please let us know what helped resolve the issue? Did you have to try to update multiple times or was there any troubleshooting you did to resolve the behavior?
I found that the only way my android phone would find my core was if I disabled the VPN on my phone. Not exactly the best solution. Should a VPN interfere with finding the core?
Hi @Douglas_Abel ,
Yes, it certainly can. For Roon to connect to the Core it needs to be on the same network as the Remote. The VPN re-directs traffic to the VPN server, so it can have an impact in Core connectivity.
This topic was automatically closed 45 days after the last reply. New replies are no longer allowed.