Roon Core Machine
Roon Core installed on a Macbook Pro i7 quad 2.8GHz, 16GB RAM DDR3, macOS Monterey. Roon Core got the latest update
Networking Gear & Setup Details
Home network based on 3 Apple AirPort Extreme. 5GHz transmission. Music library in HDD that is connected to an AirPort via USB
Connected Audio Devices
Devialet Expert 120 wired via Ethernet to the same AirPort connected to the HDD
Number of Tracks in Library
~19k tracks in the music library
Description of Issue
Posting here a topic I originally opened in the software session.
I installed Roon Core on my personal laptop as of above in the Summer, successfully linking my music library that is stored in an external HDD that is USB connected to an Apple AirPort Extreme. I was not happy during my trial, so I stopped it.
Few weeks ago, I decided to give Roon a second chance due to a promotion.
Since then, I was not able to have Core recognizing the HDD.
The path is there, I tried to cancel it and re-instate it, but all the attempts were unsuccessful.
This is what Roon shows: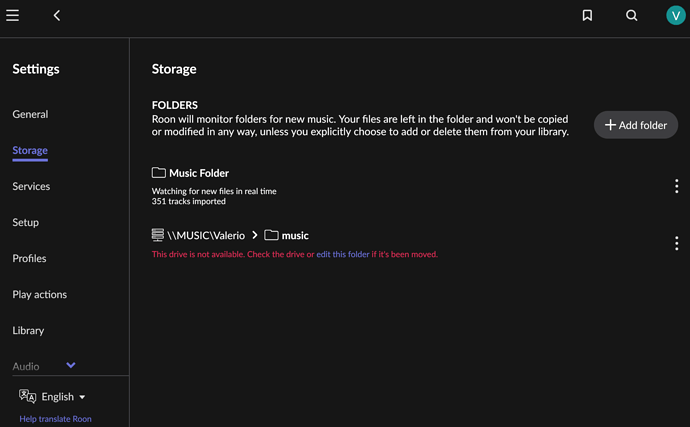 This is the error message that Roon shows when I try to edit the path:

This is the path as it shows from Finder: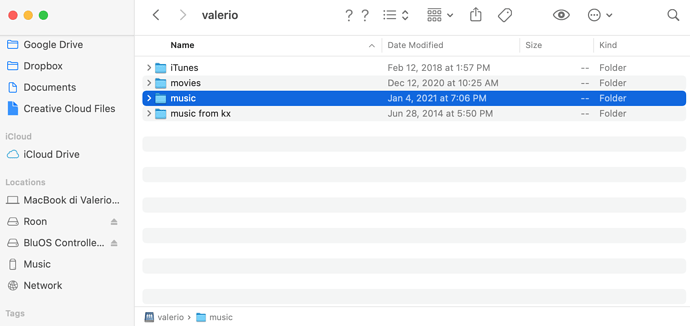 The same path is working flawlessly via a Bluesound Node 2i and used to work with Roon in the Summer.
How can I fix this?
Thanks in advance!